ClickShare Trade-In Discount
For CSC-1 and CSM-1
If you are using the old ClickShare CSC-1 or CSM-1 models in your meeting spaces now is the time to upgrade.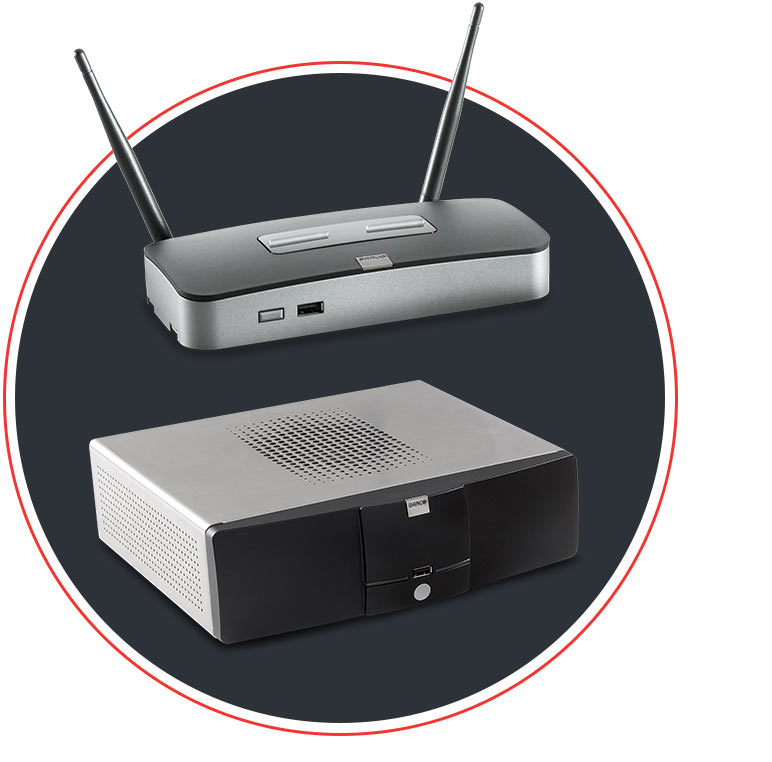 Whilst these models were great for their time, things have moved on and now, with Barco and Cinos, you can trade in your old model and enjoy a significant discount when purchasing one of the latest ClickShare devices..
Barco ClickShare Trade-In Discounts
Depending on your requirement and device of choice you can save up to £885 on a brand new Barco ClickShare device.
| | Normal Price | Trade-In Price | Discount |
| --- | --- | --- | --- |
| CSE-800 | £3,360 | £2,475 | £885 |
| CSE-200+ | £1,920 | £1,325 | £595 |
| CSE-200 | £1,490 | £880 | £610 |
In addition to the significant discount you will also be doing your bit to help the environment. Your old device will be sent to a recycler and the material will be reused in the most ecological friendly manner.
Even more reasons to 'tap into amazing'
Still need convincing? As well as getting a sizeable discount and doing your bit for the environment there are a whole host of tangible benefits to using one of the latest ClickShare models:
Enhanced security – there are 3 levels on security available on the new models whereas the CSC-1 and CSM-1 only have 128-bit security encryption. Furthermore, all new generation Buttons support Certificate Authentication.

Whiteboarding, annotation and touchback features enhance the collaborative process and are only available on the new ClickShare models.

Connect using the soft Button on your laptop, mobile or tablet on the new ClickShare models. Only the physical Button can be used on old devices.

The new ClickShare models support EDID which enables them to read the screen resolution and match it. The CSM-1 does not support 4K resolution.

Enjoy improved video playback on all new ClickShare models.

Extend your warranties on the new ClickShare models. This is not an option for the discontinued ClickShare units.

Once ClickShare devices are end of life, Barco will only support firmware upgrades for up to 5 years. During this time, the old units will not get new feature updates, only updates to ensure the devices keep working.

All new devices support lip sync whereas the CSM-1 does not.

The XMS control and management platform will not support the old ClickShare models meaning there will be limitations on large scale deployments from a network perspective.

As we move to cloud management, organisations will be access usage reporting and control on all new ClickShare devices.
Barco ClickShare Trade-In Models at a Glance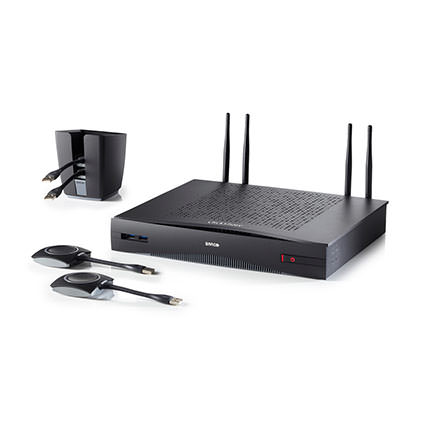 ClickShare CSE-800
Designed to bring 4K wireless presentations into boardrooms, high-end meeting rooms and conference rooms, the CSE-800 is the most powerful system in the ClickShare family today. The CSE-800 comes offers simultaneous sharing of up to 8 people, moderation functionality and black boarding & annotation.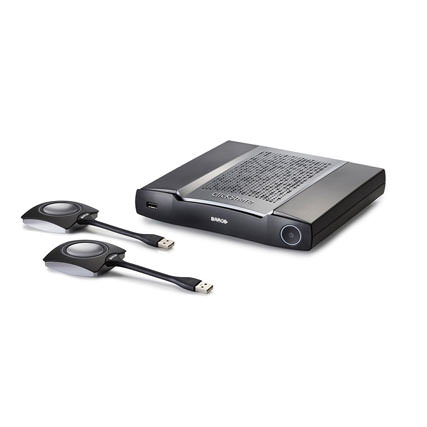 ClickShare CSE-200+
If you are looking to bring interactive collaboration to your medium-sized meeting rooms then look no further than the ClickShare CSE-200+. The latest model of the ClickShare family of products comes packed with new and exciting features including blackboarding, annotation and touch back functionality.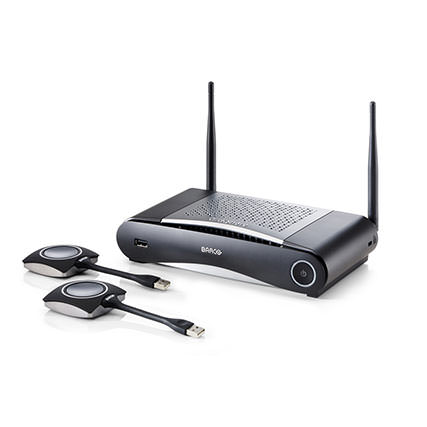 ClickShare CSE-200
For small and medium-sized meeting rooms the Barco ClickShare CSE-200 is the perfect presentation solution. This model comes packed enterprise grade features including central management capabilities, enhanced security options and a wider range of connectivity choices such as AirPlay Google Cast support for non-HDCP content.