ClickShare Trade-In Discount:
CSC-1 | CSM-1 | CSE-200 | CSE-200+ | CSE-800
Take the chance to optimise your future meeting experiences with the most recent ClickShare features.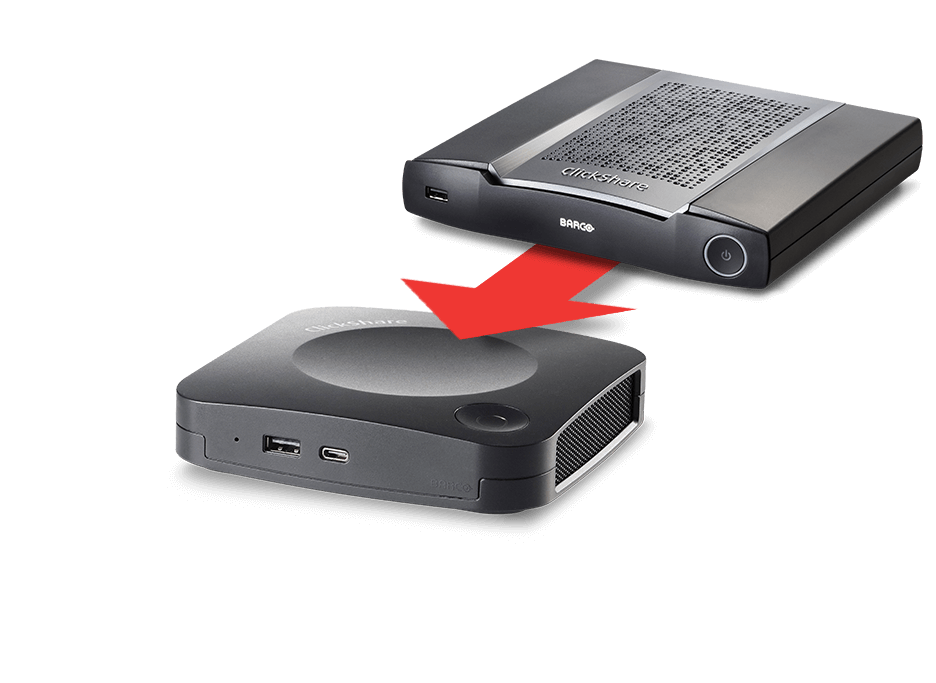 For a limited time only, Cinos and Barco are offering you the chance to trade in your old ClickShare device or competitor solution and receive a significant discount on a new ClickShare model.
Turn the device you have into the one you want with Barco ClickShare
Please see below for a list of devices you can trade-in to recieve one of the latest ClickShare models. These include both old ClickShare devices as well as a range of competitor solutions. If you have any questions please get in touch with our team.