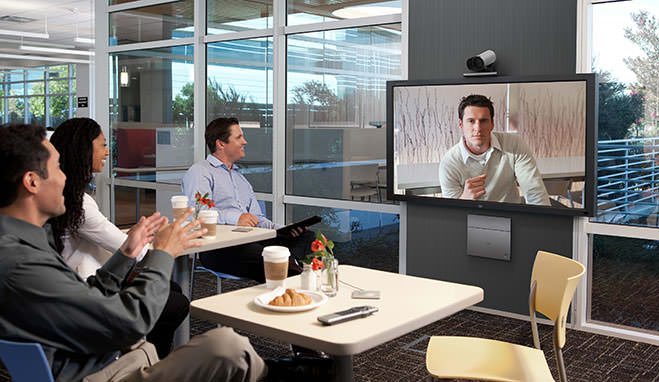 Video Collaboration Solutions for Every Room
If you are looking at video conferencing solutions for your organisation, look no further than the Cisco TelePresence SX Series. This truly flexible Series of products allow us to build and scale differentiated video collaboration rooms to meet your specific requirements – from small huddle spaces, to large boardrooms and auditoriums.
The SX series consists of three core products, built on a powerful and flexible technology platform and designed to cater for any enterprise video conferencing requirement.
SX Series Product Overview
The SX Series Quick Sets are highly scalable codec and camera sets which can easily turn any flat panel display into a video collaboration system; ideal for small-to-medium size meeting rooms and huddle spaces.
For organisations who need a higher level of integration, the SX80 Codec is a powerful audio and video engine, incorporating high definition video collaboration applications for larger scale deployments. Examples include training, briefing and demonstration rooms as well as auditoriums.
As a Cisco Premier Certified Partner, Cinos are perfectly placed to identify the best solution for your needs. We will take into account any support or maintenance requirements and ensure we offer the most cost effective option.