Welcome to the Cisco resources section of our website. This area has been populated with product information such as datasheets, brochures and featured products that Cinos have installed on client sites, across a range of vertical markets.
Cisco's extensive portfolio of video conferencing products ensure there is a solution no matter what your requirement. Our featured product, the Cisco SX Series, includes two Quick Set solutions which can easily transform any small meeting or conference room into a fully collaborative environment. For medium to large projects, the TelePresence MX Series is an all-in one solution combining a beautiful design with powerful functionality.
Cisco further enhanced their commercial offering in 2016 with the acquisition of Acano; a scalable software platform for voice, video and web content. This truly innovative solution tackles the any-to-any video conferencing puzzle, enabling disparate VC channels to connect regardless of location, device or technology. The move will increase the interoperability and scalability of Cisco's collaboration infrastructure, two of Cisco's biggest customer demands. To learn more about Acano, or to book a demo please follow this link.
As a Cisco Premier Partner, Cinos have the experience, expertise and manufacturer support to advise on the perfect conferencing solutions for your organisation. Whether it is single units or a more sophisticated project, our team will be able to provide a range of options based on your business objectives.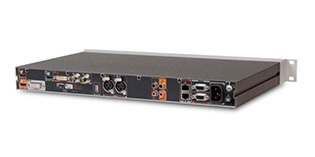 Cisco Telepresence Integrator C Series