Revolabs, Inc. is the premier provider of wireless audio solutions for unified communications, enterprise collaboration, and professional audio applications across a wide range of markets. Offering unmatched audio quality that allows users to "hear every word," the company's wireless conferencing and microphone systems are utilised across the globe for a variety of applications, from webcasts and video conferencing to podcasts and broadcasting.
Combining the ultimate in flexibility with sleek, stylish form factors, Revolabs solutions cut the cord, facilitating natural mobility by allowing participants to move about a workspace and still be heard, without being held back by wires. Leading the way in innovation, the company continues to add to its portfolio of value-added audio systems with products such as the new FLX™ wireless conference phone, which provides superior performance for video and audio conference calls, public address systems, and more.
Revolabs systems are secure (encrypted), rechargeable (environmentally friendly), and GSM-impervious. The company is headquartered in Sudbury, Mass.
Lewis Ward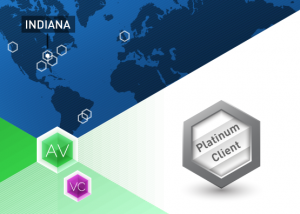 Our client is a leading manufacturer with offices and manufacturing plants spread across the globe. This internationally renowned company has an on-going need for integrated technology […]
Lewis Ward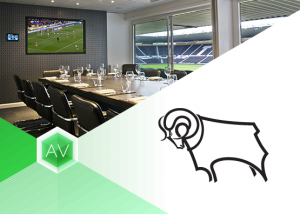 As proud partners of Derby County Football Club we are delighted to have officially opened the Cinos Suite within the iPro stadium. Cinos have made a long term commitment, along with a significant [...]