Having worked in a variety of markets, Cinos recognise the need for an all-encompassing content delivery solution that is both simple to use and that can be tailored to a clients' specific requirements.
Tripleplay offer exactly this – supplying solutions into some of the world's leading brands, across every continent and in every market sector.
Tripleplay's solution covers 3 key areas:
TripleTV- HD IPTV
Seamless delivery of television content to multiple screens and devices does not have to be a daunting challenge. TripleTV is a software based solution providing a sleek and modern user interface; delivering over 200 channels to set top box, web browser, streaming application, mobile phone, tablet PC, Smart TV or digital signage system.
TripleVOD – Video on Demand
An ability to access video content from any device at any time is something that has become a requisite part of life for the majority of technology users.
TripleVOD is an expandable, multi-purpose, video on demand solution allowing administrators comprehensive control whilst providing an exceptional end user experience. Combined with TripleSream it is possible to make content available anywhere, at any time and on any compatible device.
TripleSign – Digital Signage
In a multimedia world it is essential to communicate in an innovative manner. TripleSign from Tripleplay allows you to combine videos with imagery, text, music and live television; creating a thoroughly modern, sleek and cost effective communication platform for any environment, be it a restaurant, university, shop floor or reception area.
Lewis Ward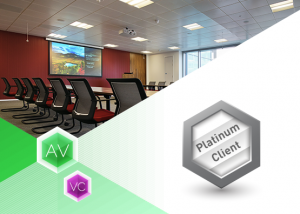 In the spring of 2014 a global engineering, project management and construction company undertook a venture to relocate their UK head offices to a new site in North West London. Cinos were […]