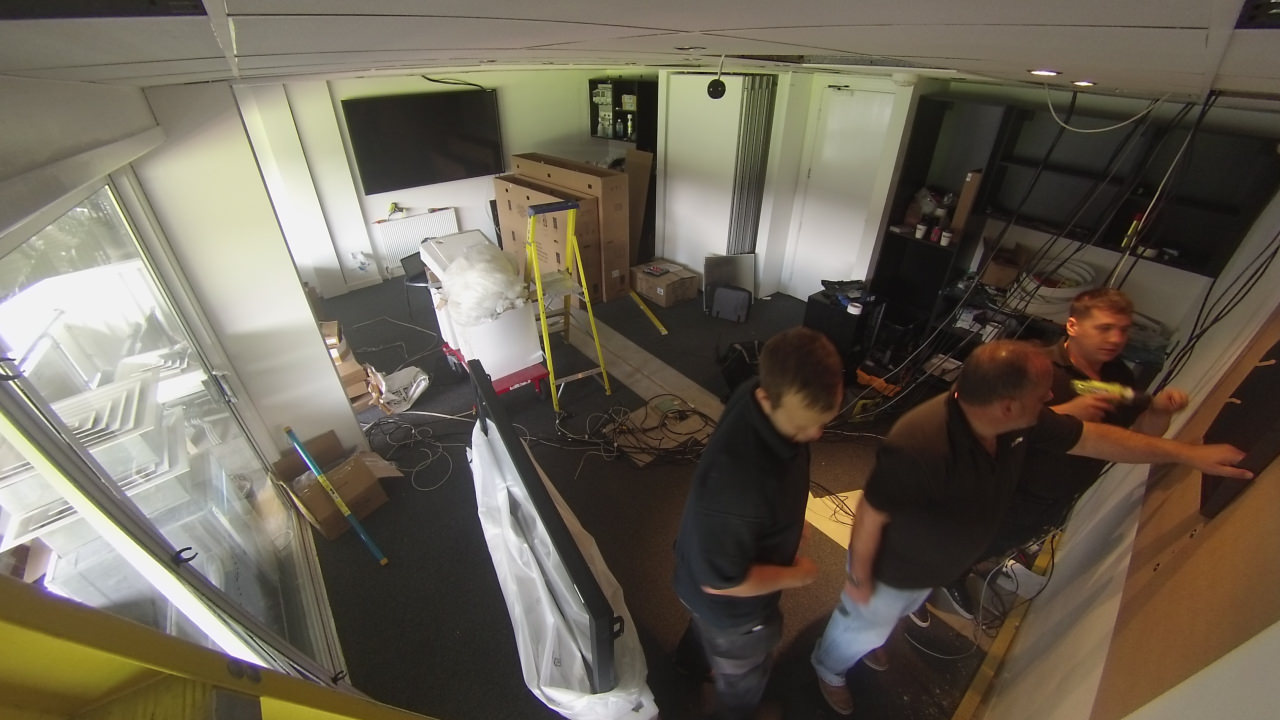 Over the last month the Cinos engineering team has been busy working on the refurbishment of two executive suites at Derby County Football Club. These suites, used by Sky to broadcast live games, will be combined into one large executive suite, seating up to 20 people.
The Cinos project management team spent a significant amount of time working with the leading Audio Visual manufacturers to ensure the technology in place was suitable for both match day guests and business delegates who use the facility. In addition, Cinos engaged with local flooring specialists, electrical contractors and bespoke furniture manufacturers to revamp the interior design of the suite.
Once the project had been successfully planned our Safecontractor Approved engineering team begun the process of completely renovating the suites. Working alongside the clubs' internal IT teams and local suppliers Cinos have created a breath-taking venue which we are all very proud of.

See how the Cinos Suite took shape by watching our video below: