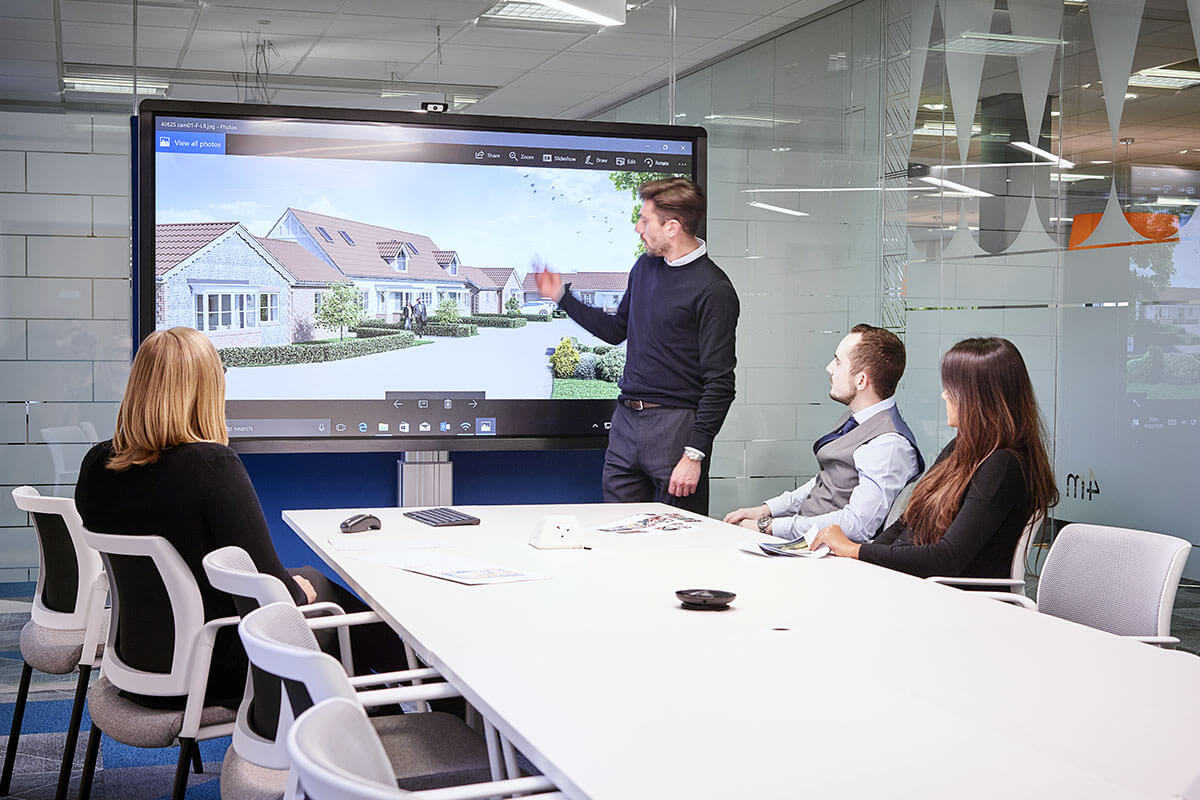 Not Just any Touch Screen
Streamlined, agile collaboration for the modern workplace
Collaborating effectively in the modern workplace is crucial for organisations today. Technology in business is nothing new but the ability to connect, share and collaborate in real-time, regardless of device or location is becoming an everyday requirement. Organisations need agile solutions which remove technology frustrations and enable employees, suppliers and partners to work together fluidly.
Enter the Clevertouch Pro Series; a multi-award-winning range of interactive touchscreens which will transform your organisation by enabling stronger communications, connectivity and collaboration. The Pro Series range is available in three flavours and come with the most comprehensive warranty available today. 
Furthermore, with a less that 1% failure rate on 18.5k displays in 2018, they are the most reliable touch screens on the market.
But this range is more than just a series of touch screens. What you can't see on the surface is the innovative, feature-rich technology that sets Clevertouch apart from other solutions on the market. So, before we look at the individual models, lets see how the Clevertouch software offers everything an organisation needs for agile and fluid collaboration and communications.
The Clevertouch LUX inteface gives you a better experience than ever before.
Quicker. Simpler. Smoother.
With just one touch you can do anything you need to. From opening an app to connecting your laptop, it has never been easier to keep moving and keep the room engaged.
The Pro Series interface has been specifically designed for greater end user adoption by eliminating the time it takes to use complicated meeting room technology. The LUX interface provides easy access to apps, security features, customisable favourites and display settings to make every meeting and presentation task simple. We have highlighted some of the main benefits below but please refer to the datasheets for more detailed information.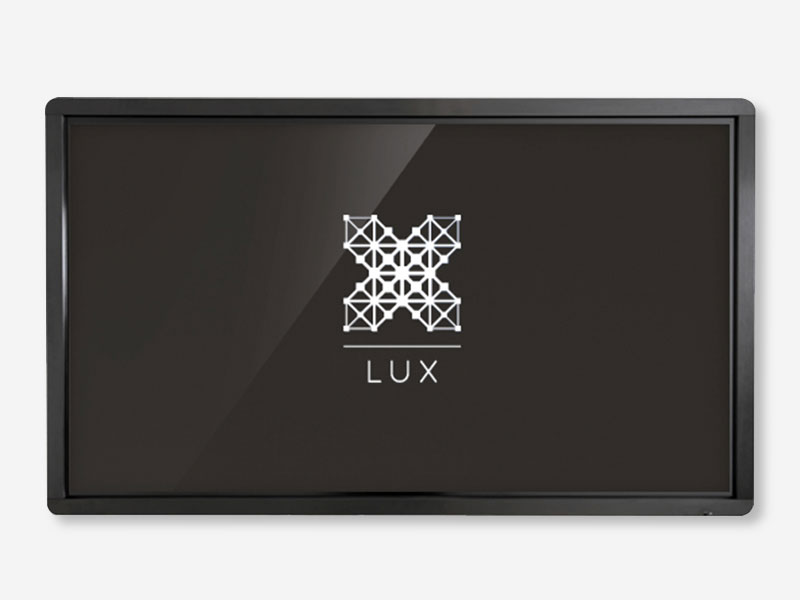 The Pro Series offers quick and easy access to cloud-based applications such as Skype for Business, Slack, Zoom, Mosaic and Google Hangouts. The range is designed to be agnostic and flexible, so you can use your existing VC solutions and software. The slot-in Windows PC enables you to load existing apps and software from your network to collaborate securely across the globe with the same features as your colleagues.
Clevertouch's MDM system enables full administrator control of all touch screens from a single computer. Run diagnostics, shutdown and adjust settings from one location – a welcome feature for your IT department.
Colleagues and guests can share and receive content regardless of the devices they are using. Connect any device to the Clevertouch to the screen knowing that it is secure and off the network. At the end of the meeting, attendees can scan the on-screen QR code to have screenshots delivered directly to their personal devices.
Share content from up to four devices simultaneously on your Clevertouch screen. Use either the Clevershare app, dongle or a combination of both and with touch capabilities in both directions, the content can be shared back to a maximum of 50 devices.
Clevertouch have removed the headaches so often associated with technology and corporate security. With remote management tools, network options and enhanced security features such as locking device settings, Clevertouch will become integral to your business.
A simple one touch process allows you to switch between PC or Android to give you full control on how you want to use Clevertouch. If required, lock down your chosen mode and switch off the other.
Collaborate in and out of the room with the Mosaic software included with all Pro Series screens. With a few simple commands your team can make video calls, share and annotate over content regardless of location or device.
Stay up to date with the latest version of Clevertouch thanks to their free to access firmware updates. With just one click, the display will search for the latest firmware and install it to give you instant access to the latest apps and features. Another great time saver for your IT department.