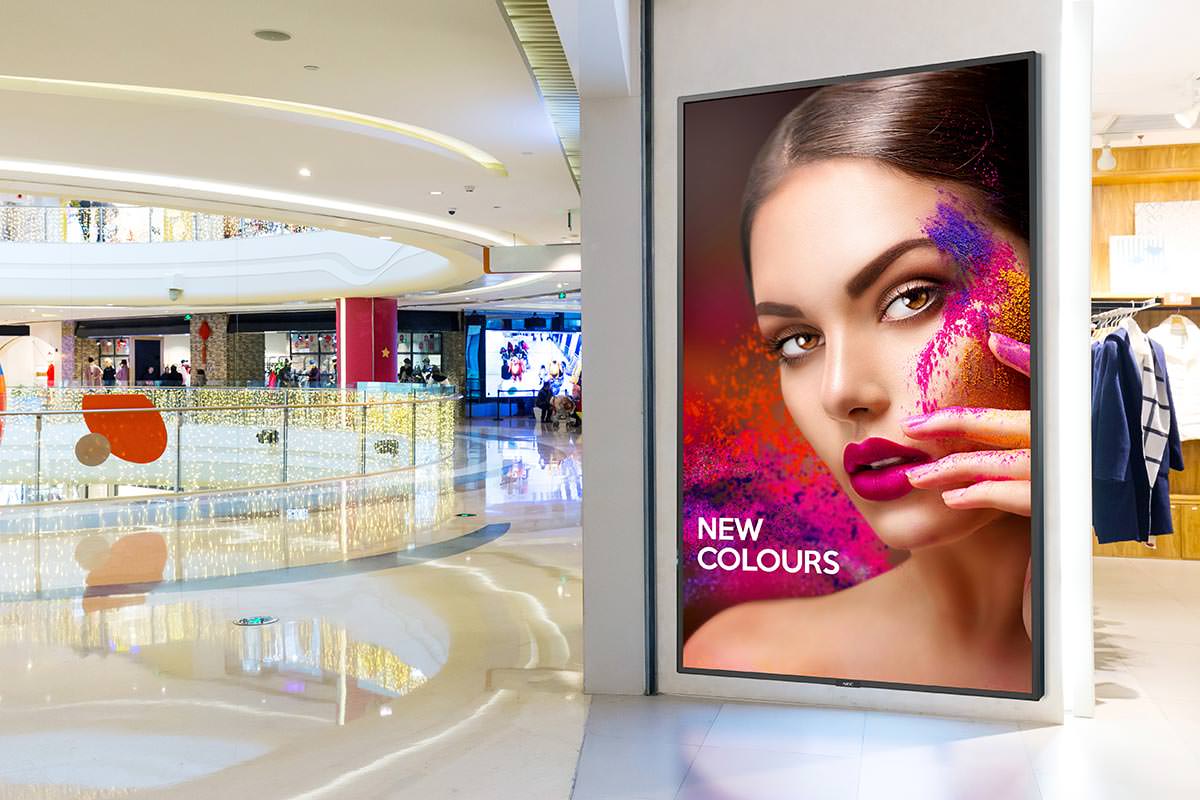 NEC Projectors, Large Format Displays & Desktop Displays
As System Integration Specialists, display technology is a key component of our solution offering. Partnering with NEC gives Cinos access to the largest display portfolio on the market; providing the perfect visual platform for almost any requirement; from boardroom and collaborative deployments to fully operational command & control facilities.
With the professional display range designed for 24/7 operation, the display solutions from NEC allows our clients to focus on their organisational objectives without being distracted by technology challenges. NEC displays and projectors incorporate innovative designs, high quality panels and components and go through stringent quality control processes; ensuring that once deployed, these solutions are ready for the most demanding mission critical applications.
Cinos is an NEC Premier Partner
Since our inception in 2007, NEC display technology has formed an integral component of our solutions. The quality and longevity of the NEC display portfolio gives us the confidence that no matter what the requirement, we can provide a solution that will not only exceed expectations, but one that will stand the test of time. With NEC's exceptional warranty, we know that on the rare occasion something may go wrong, the replacement product will be with us and ready to exchange almost immediately.
As a Premier Partner, Cinos have the buying power to ensure NEC's solutions are available at the most attractive price points; lowering the total cost of ownership and increasing your return on investment.
Laser technology has changed projection in many different areas. Versatile projection characteristics like free-tilt and portrait installation as well as unique geometric adjustment allow for simple positioning of the projector, making installation easy and safe setup costs. The Laser light source makes lamp replacement obsolete whilst the filterfree design reduces maintenance efforts to a minimum. With up to 4K high bandwidth processing you get colours which are strikingly more vivid for an even better visual experience.
NEC Display Wall Calibrator
The aim of the NEC Display Wall Calibrator software is to automatically adjust multiple displays used in a video wall so that the colour characteristics closely match, thereby creating the visual illusion of a single large display.
Open Modular Intelligence (OMi)
Future ready expansion to upgrade the power of your display at any time by seamlessly integrating one of NEC's options for OPS Slot-in PCs, Raspberry Pi compute module 3 or signal interfaces for content feed and computing.
Protective & Mirror Glass
Guaranteed reliability even under the toughest conditions is achieved with robust protective glass designed to withstanding external impacts. Available for NEC MultiSync C / V / P / UN Series. NEC MultiSync P Series displays can be transformed into highly attractive and engaging devices with semi-transparent mirror glass.