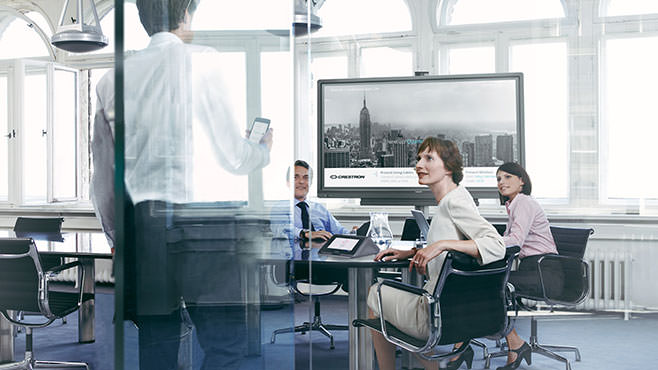 Control & Automation Systems from Crestron
Crestron engineers and manufactures the world's most advanced control and automation technology. Their extensive product range can be found in luxury homes, corporate offices, classrooms and public sector facilities. Crestron's solutions have been shaped over four decades of development and are designed, built and guaranteed to work together as a complete system.
With a growing amount of technology in buildings and homes, the need to centrally control and monitor these products is vital. Whilst today a major change sees all of these technologies on the network, the design and implementation of each piece is usually done independently. Crestron's range of solutions integrates all of these disparate channels on a single open platform; allowing them to communicate and work together intelligently, ultimately lowering costs and boosting efficiency.
Today, Crestron's solutions are used in a wide range of vertical markets. Residential users can enjoy a simpler life with central control of everything in their homes, from lighting, to entertainment, to security and more. Corporate users can set up the perfect meeting with the touch of a button; saving time and increasing productivity. In mission critical command & control environments, Crestron streamlines AV, collaboration and security; helping government agencies to focus on the objectives at hand.
As a Crestron partner, Cinos have access to a comprehensive control and automation product portfolio. We have extensive experience in deploying these solutions in a range of environments and are well placed to discuss your requirements. Our team will be able to advise the best solution which will meet and often exceed your operational objectives.

If you are looking to enhance the collaborative capabilities of your small meeting rooms and huddle spaces, then look no further than Crestron Mercury. This all-in-one table-top collaboration device is the only room solution that supports any video conferencing service. Follow the link to learn more about Crestron Mercury and its exciting features.

The Crestron RL 2 solution combines Crestron hardware with the Skype for Business software to deliver an advanced collaboration solution for meeting spaces. Enjoy Skype for Business sessions on the meeting room screen and benefit from a whole host of features designed to optimise the collaboration experience.

Enjoy easy, wireless content sharing in any Crestron AirMedia enabled room. Instantly share content from your laptop, PC, Mac or smartphone. The simplicity of AirMedia reduces meeting set up times and features such as quad view, multi-user collaboration and Play, Pause, Stop functionality really enhance the collaborative process.
Lewis Ward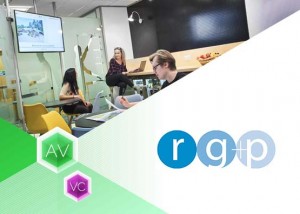 Cinos enhance collaboration for rg+p with Crestron Mercury rg+p formed in 1979 and have since established themselves as one of the largest and most successful multidisciplinary architectural design, project management and quantity surveying practices [...]
Lewis Ward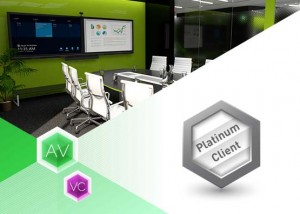 Crestron technology suite reduces costs and enhances operations for global organisation As a leading manufacturer with offices and production plants across the globe, our client is always looking for technology to improve their processes, [...]