As part of our efforts to support charitable causes in the UK, Cinos have recently donated a brand new, full HD Optoma projector to the Derby Mountain Rescue Team (MRT).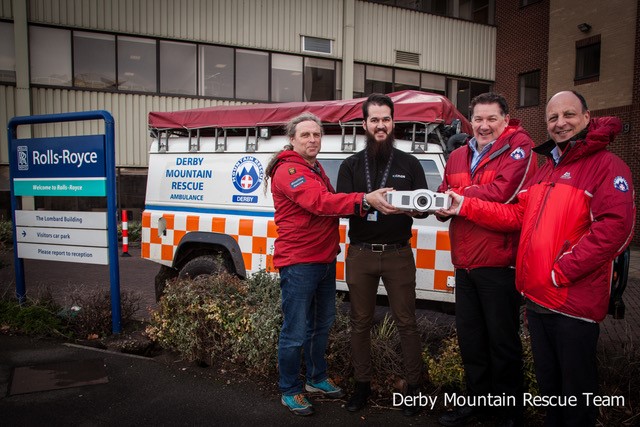 Derby MRT is a voluntary emergency service who attend callouts in response to requests from the Police. The team is on call 24 hours a day, 365 days a year and consists entirely of unpaid volunteers. Their members are trained for many different types of incidents ranging from crag rescue, missing person searches through to water rescue.
The new Optoma portable projector is a welcome addition for Derby MRT. In the office, the projector will help facilitate a better quality of staff training and internal presentations. Away from the office, Derby MRT can take the projector to events, schools and other charities to help generate awareness of Mountain Rescues and raise funds for the cost of running the team.
We rely on donations from the public and organisations to keep the team running, as well as the more obvious technical rescue equipment, we also need to maintain training and learning equipment and materials. A donation from an organisation like Cinos helps us to improve the quality of our training, and frees up financial donations for other items.
Martin Dodd

Team Leader, Derby MRT
Nathan Spencer, Regional Sales Manager at Cinos added:
During my time as a Special Constable in Derbyshire Police I worked alongside Derby MRT on many occasions. Their hard work and dedication to their cause is truly inspiring. When we heard the team needed a new projector we didn't think twice about donating. We hope this helps the team with their training, presentations and raising awareness of this worthy cause.
Nathan Spencer

Regional Sales Manager, Cinos