As part of our efforts to support our local community, Cinos recently donated a brand new Sonos sound system to Valley End Cricket Club (VECC).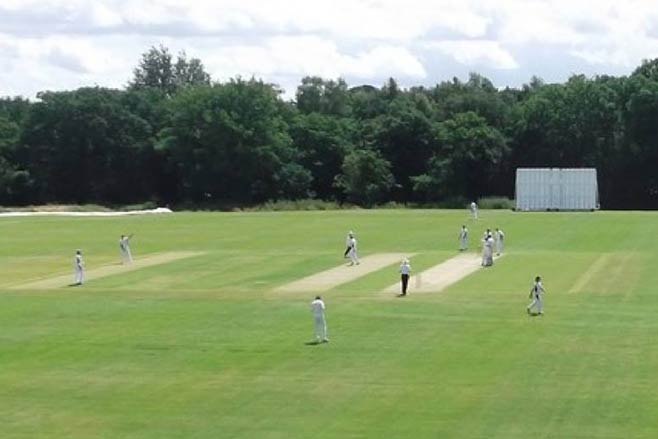 Located in the small hamlet of Valley End, between the villages of West End, Windlesham and Chobham, VECC have a number of adult and youth teams where anyone can play, regardless of ability.
With a new clubhouse on the horizon, the team at VECC were delighted to receive the Sonos sound system from Cinos. The system compliments the new TV's and Sky setup already in place and is perfect timing for the looming 2018 FIFA World Cup.
At Cinos we are immensely proud to support our local community and it was great to hear the positive feedback below from Donald Kingsnorth, Chairman at VECC:
Dear Cinos
I wanted to write to you to express my gratitude for your very generous donation of the Sonos sound system, and apologise for a delay in writing. At long last the weather last weekend did suggest we will get to playing cricket sometime soon and the benefit of having a really fantastic sound system in the club house will be enormous, especially with the world cup looming.
It's a very exciting time for Valley End just now. If you've been to the clubhouse this year you may have seen the fantastic revamp that has happened over the winter and special thanks for this are due to Brian Barr and Ray Ferris. The new Sonos speakers compliment the new TVs and Sky setup perfectly!
We are keen to promote Valley End as The community club and develop an open and welcoming environment for everyone to enjoy, not just the cricket but good social occasions as well. It's important that we do: We all love the fact that we have kept all three cricket grounds and we're delighted to be making such good progress on the new pavilion but such extensive facilities are expensive to run and we need to make the most of every fund raising opportunity possible. That's why it's so great that your support with the speakers comes at such a useful time.
I hope to catch up with you at the club over the summer and again my sincere thanks.
Very best wishes
Donald Kingsnorth, Chairman VECC.