As part of our partnership with the National Forest, we are excited to announce that Timber returns in July, with a packed weekend of music and breath-taking performances.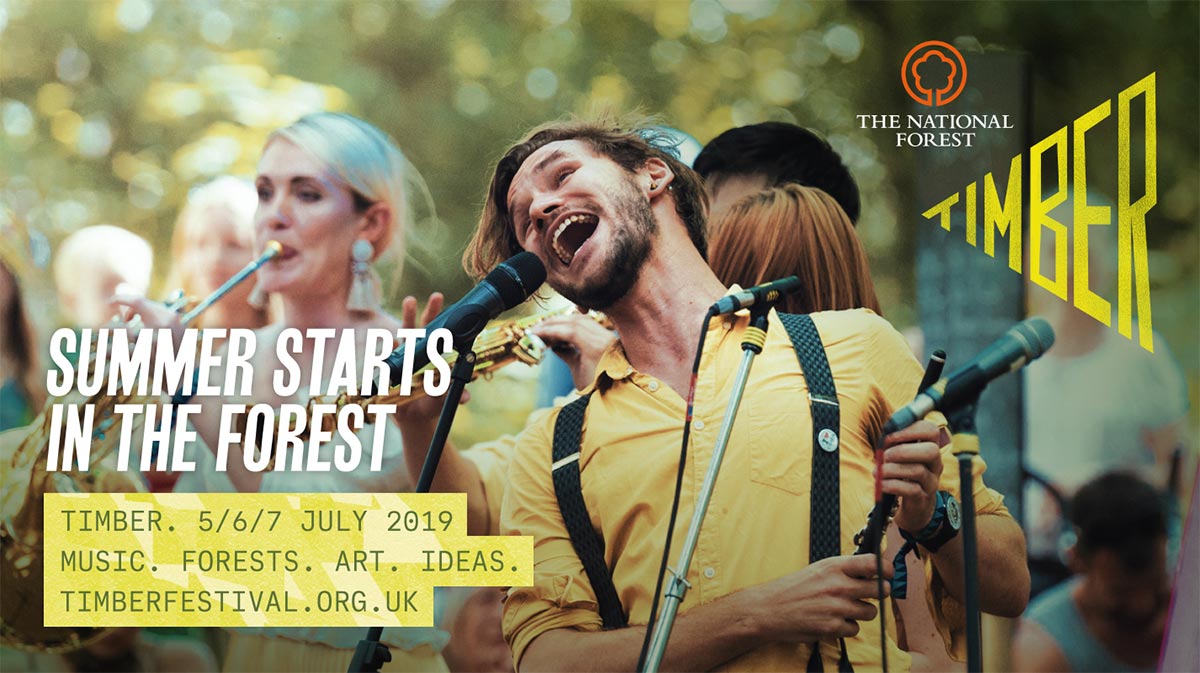 Timber, voted Best New Festival at the UK Festival Awards 2018, will take place 5 – 7 July at Feanedock, a 70-acre woodland site near Ashby de la Zouch on the Leicestershire/Derbyshire border. The woodland has been transformed from a former coalfield to be part of the National Forest, the first forest to be created at scale in England for over 1,000 years.
Timber offers incredible immersive experiences throughout the weekend: from Dan Fox's Shimmer, to music from Gwenno, Jesca Hoop and You Tell Me; from thrilling circus show The Baron in the Trees, featuring amazing acrobatics, slapstick, juggling and aerial stunts to Seams, a new piece created for Timber 2019, which will take the audience on a journey inspired by the evocative names and diagrams of the coal seams that surround Feanedock.
UK stand-up comedian and actor, Phill Jupitus, will share his Wilderness Tracks with BBC Radio 4's Geoff Bird and local singing group The Coal Tits and Roots community choir bring their own interpretations of the landscape and stories of the heart of the Forest.
Locally-sourced food and drink, inspiring health and well-being activities, engaging woodland crafts and games all feature in a packed programme that will help bring Timber festival-goers closer to trees and nature.
So come along, unplug, walk into the trees and fall under Timber's spell. Recharge under the leaves. It's good for the soul.
For more info and tickets see www.timberfestival.org.uk