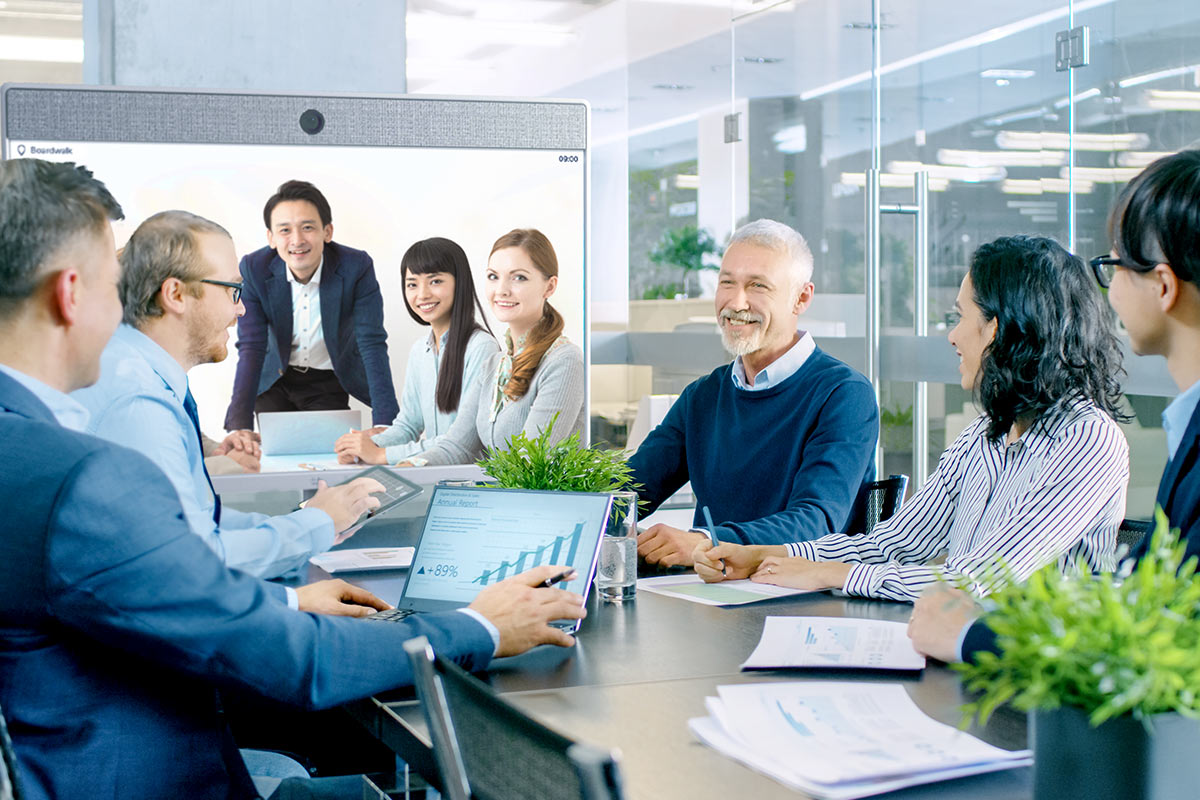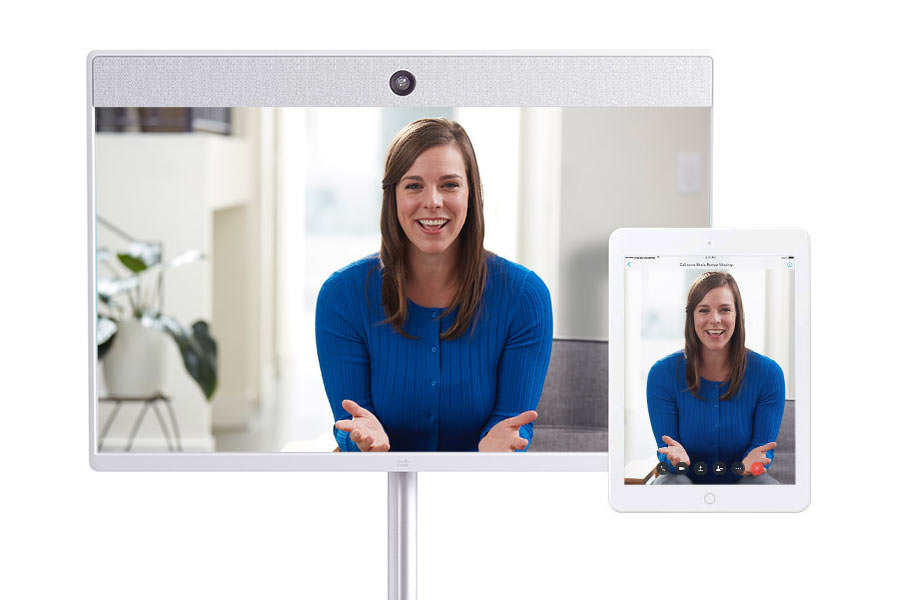 Fully integrated collaboration system for small to medium meeting rooms
Bring more intelligence and usability to your meeting rooms with the Cisco Webex Room 55. This sophisticated solution delivers video conferencing straight out of the box; transforming any room into a video-enabled collaboration hub.
The Cisco Webex Room 55 offers an unmatched video and audio experience, combined with a cutting-edge, Red-Dot awarded design to create a compelling team collaboration system. It includes a 55inch 4K display, camera, codec, speaker system and microphones, all integrated into one device. Encased in a beautifully designed frame, the Cisco Webex Room 55 brings a greater level of sophistication, intelligence and usability to your small and medium sized meeting rooms.
Using the Cisco Webex Room Kit as its base technology, the Webex Room 55 offers new capabilities including speaker tracking, wireless presentations, best overview, automatic wake-up and people count to deliver smarter meetings, presentations and device integrations. It is ideal for rooms that seat up to seven people and has been priced and designed to be easily scalable to all your meeting rooms and spaces.
To learn more about the Cisco Webex Room 55 please check out the information below. Alternatively, if you would like to speak to our team, please get in touch and we would be happy to help.