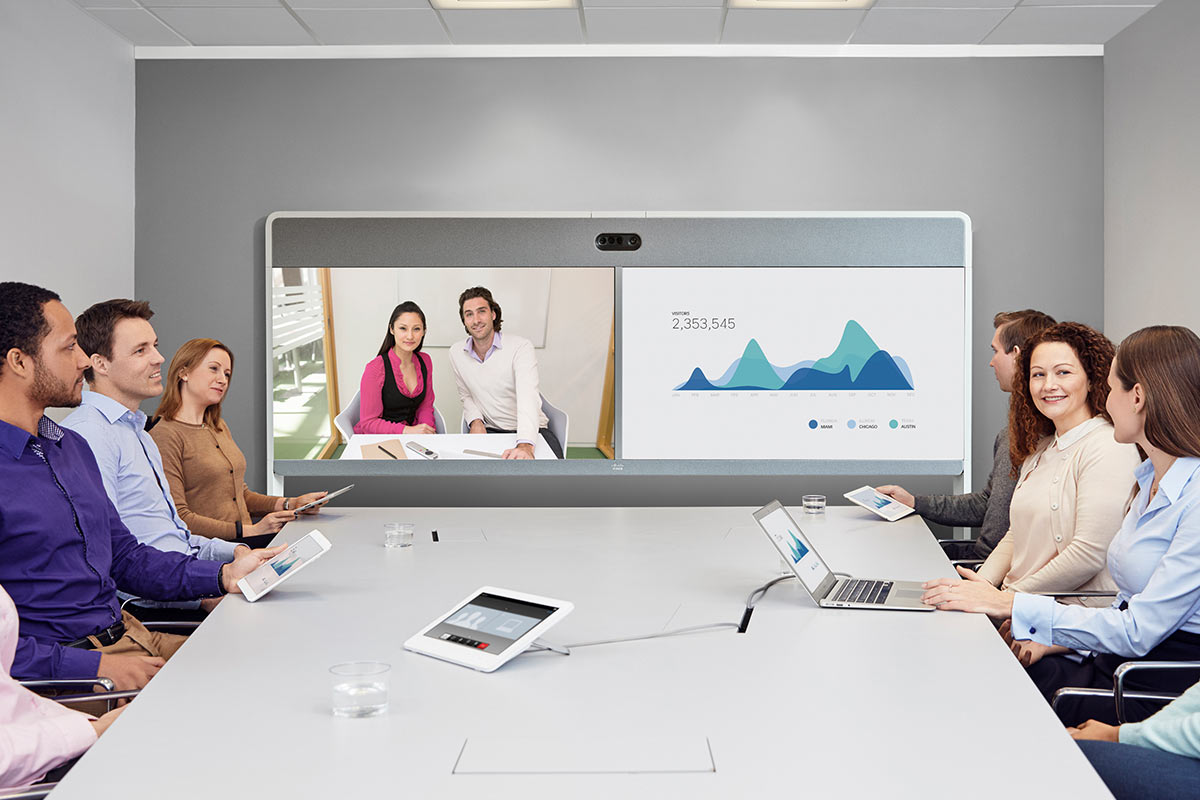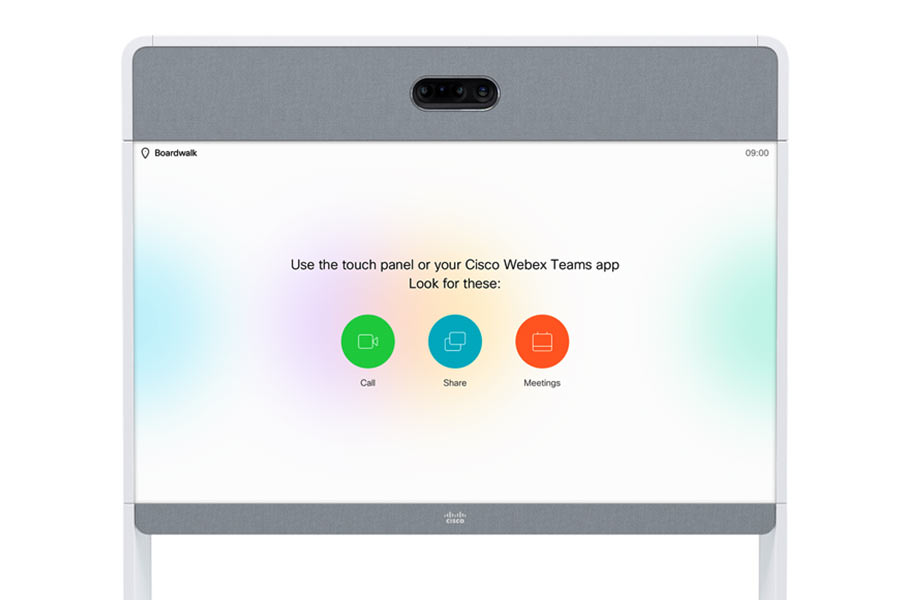 State of the art collaboration for medium to large rooms
Are you looking for a superior video audio experience? If so, then look no further than the Cisco Webex Room 70. The flagship model of the Webex Rooms Series is available in two configurations, each combining a beautiful design with powerful functionality to offer the perfect conferencing solution for medium to large meeting rooms.
If you are looking for a people-focussed experience, the Cisco Webex Room 70 Single (70S) comes with a 70inch 4K display; making you feel like you are in the same room as remote participants. For organisations who want a people and content focused experience, the Cisco Webex Room 70 Dual (70D) comes with two 70inch displays for video and content sharing; turning your room into a video collaboration hub.
Cisco Spark 70
If you are looking for the Cisco Spark 70, dont worry you are in the right place. In April 2018 Cisco unified its two separate collaboration packages – Cisco Spark and Webex into a single platform, supporting a single set of features. As such the Cisco Webex Room 70 replaces the earlier Cisco Spark 70.