Cisco Webex Room Panorama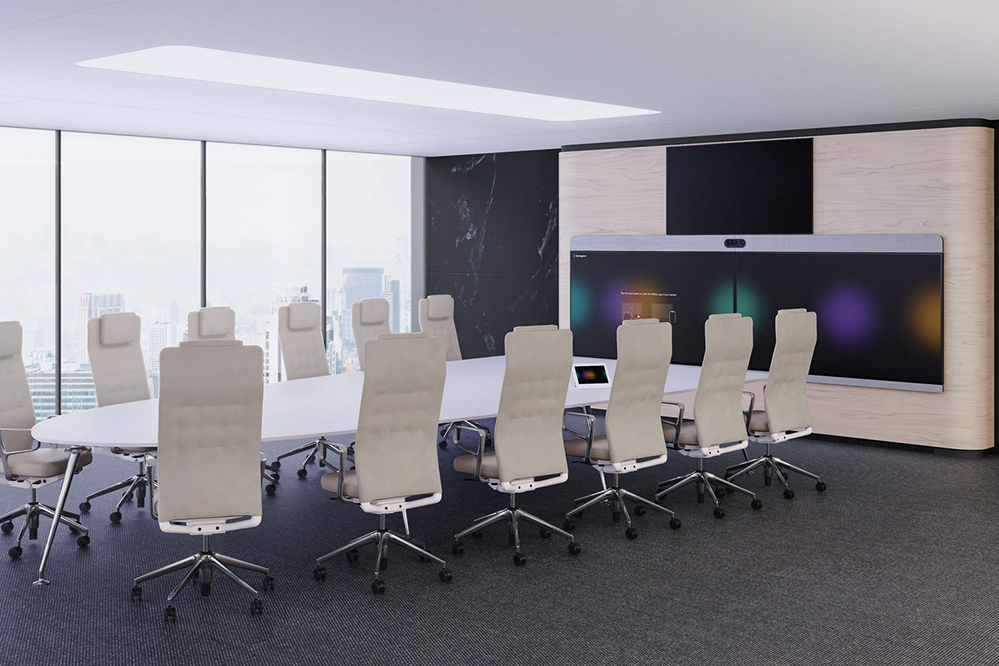 Immersive Panoramic Video Collaboration
More than a decade ago, immersive telepresence hit boardrooms and executive spaces. The life-like experience brought global teams together to connect and execute efficiently. Whilst nowadays there are conferencing solutions for almost every space, immersive telepresence is still seen as the pinnacle of video conferencing, a way for you to make the right impression with your customers, and is something Cisco have been at the forefront of throughout their history.
Working in partnership with Samsung, Cisco have created the Webex Room Panorama, a truly unique and outstanding take on the modern-day immersive telepresence experience.
Built for the modern C-Suite, the Webex Room Panorama combines the amazing 8K QLED displays from Samsung with the Cisco Webex conferencing infrastructure to deliver an unmatched telepresence and collaboration experience.
The Webex Room Panorama truly is an immersive video experience with a difference. The position of the meeting desk makes it feels like you are extending out into the video meeting, rather than everyone simply facing the same screen. The combination of the Samsung 8K displays, quad 5K camera and exceptional audio coverage gives a lifelike feel to the conference. Furthermore, with the addition of a 65-inch Samsung 4K display for content sharing and presentations, Cisco and Samsung have created a solution that offers first-class collaboration for the people in the room and for connecting teams across the world.

Award Winning Design
At ISE 2020 we bought you an update on Cisco's Webex Room Panorama. Having experienced first-hand this unique and outstanding take on the modern day immersive telepresence experience, it is with no real surprise that in April 2020 the Cisco Webex Room Panorama picked up the prestigious 'best of the best' Red Dot award in the Product Design category. Learn More