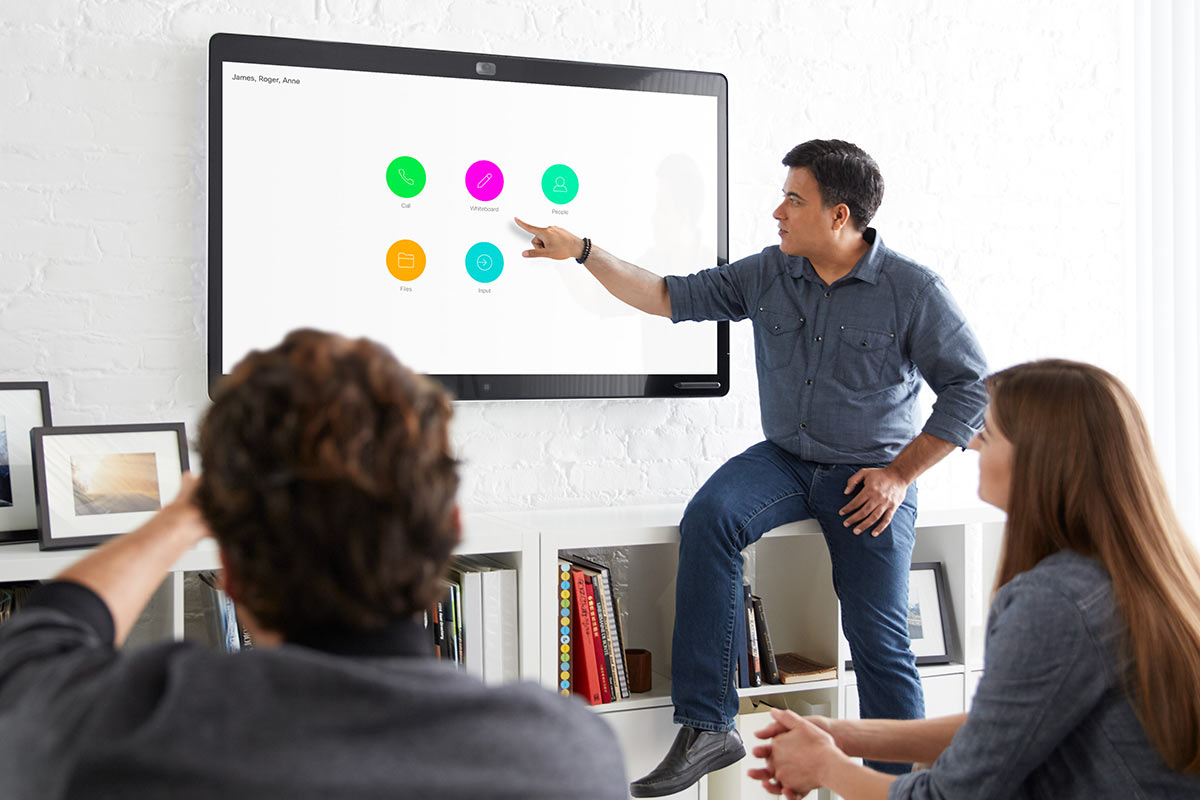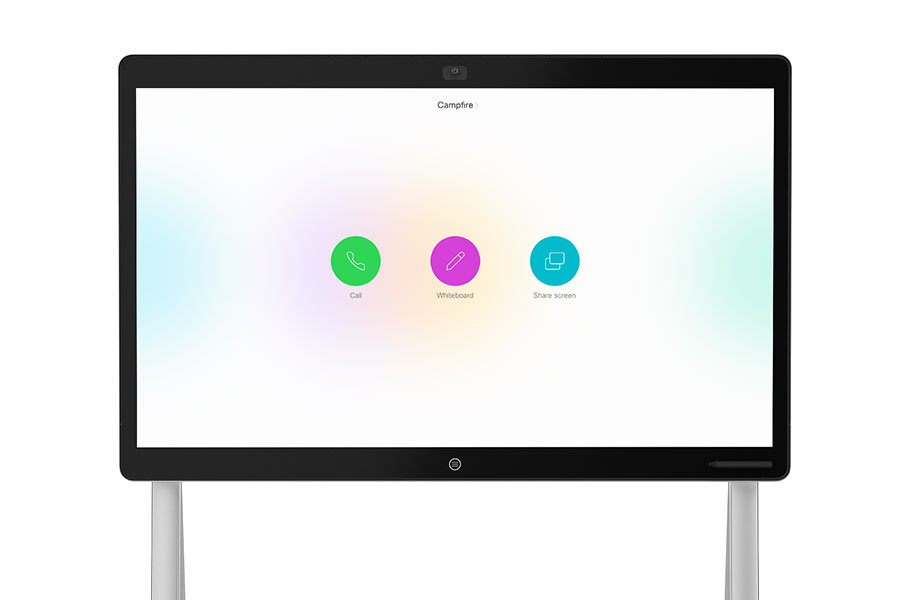 Powerful tools for every team room
The Cisco Webex Board is a revolutionary collaboration device that brings intelligence, style and usability into any size meeting room. Designed for richer, meeting room collaboration, the Cisco Webex Board combines wireless presentation, digital whiteboarding and next-generation video conferencing all in one device.
Whilst the Cisco Webex Board resides in physical meeting rooms, it is connected to the Cisco Webex service to facilitate a continuous workflow. From the Cisco Webex app, users can message, share files or whiteboard whether in the meeting room or not. Furthermore, the Cisco Webex Board intelligently anticipates your needs by automatically waking up when you enter the room, detects your Cisco Webex app-supported device and suggests an activity to choose from.
Key Features
Simplicity
A full touch-based system that is simple, intuitive and effortless to use.
Digital whiteboard
Enjoy multiple-user whiteboarding with the Cisco Webex Pen or your finger and automatically save to your Cisco Webex space.
First class audio/video conferencing
Make high-definition video or high-fidelity audio calls directly on the Cisco Webex Board.
Stunning 4K quality
Share documents, presentations and whiteboard drawings in stunning 4K UHD.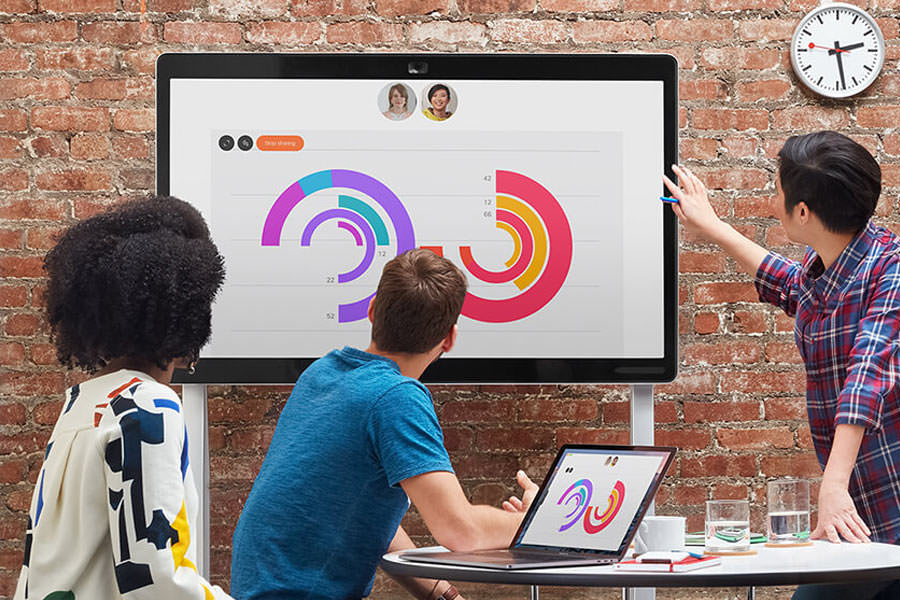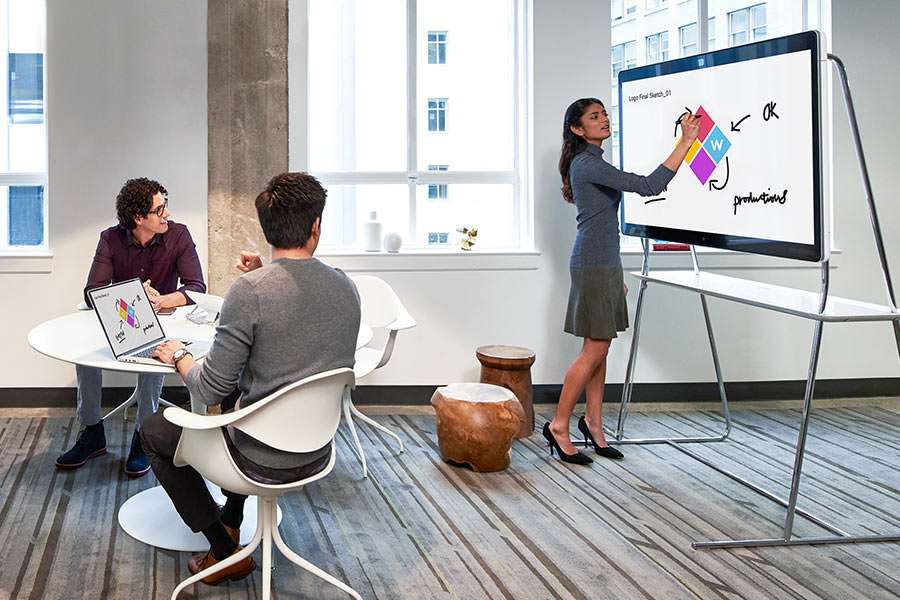 Continuous workflow
The cloud-based platform enables work to continue before, during and after the meeting on any Cisco Webex app-enabled device.
Intelligent views
Powerful, integrated 4K camera captures a high-resolution image of the whole room with future capabilities including automatic framing and active speaker tracking.
Intelligent audio
Built-in 12-microphone array amplifies sound quality and covers a room with 8 to 10 people.
Webex Board – Specifications at a glance
Cisco Webex Board Price
If you need pricing for the Cisco Webex Board please get in touch with our team. As a Cisco Premier Partner not only are we able to advise on the best solution for your requirement, we are able to offer the most competitive prices. Get in touch with our team and get your quote today.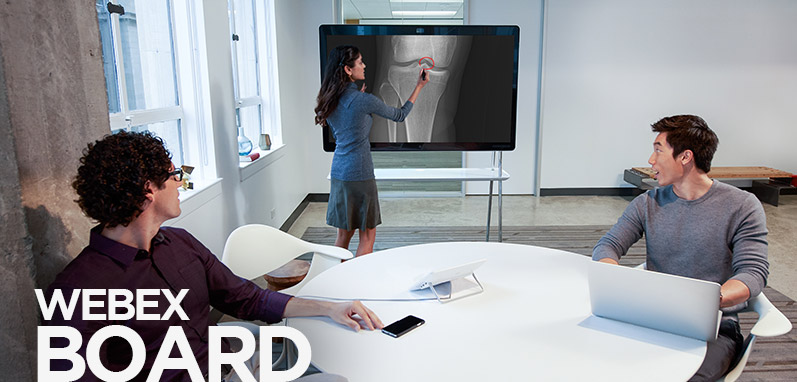 Webex Board with Stellaris
Stellaris is a scalable collaboration and video conferencing platform built on Cisco infrastructure. Our aim is to deliver an industry leading service to any size organisation.
Leveraging a cloud hosted Cisco platform on which to base our services, Stellaris delivers secure, highly scalable, highly available, feature-rich Cisco collaboration services, providing a simple user experience regardless of the user device of choice or location.
So, if you are looking at your communications strategy and considering Cisco solutions, you must speak to us about Stellaris. Not only could it save you money, it will truly unify your communications.
Stellaris. Built on Cisco. Integrated by Cinos.