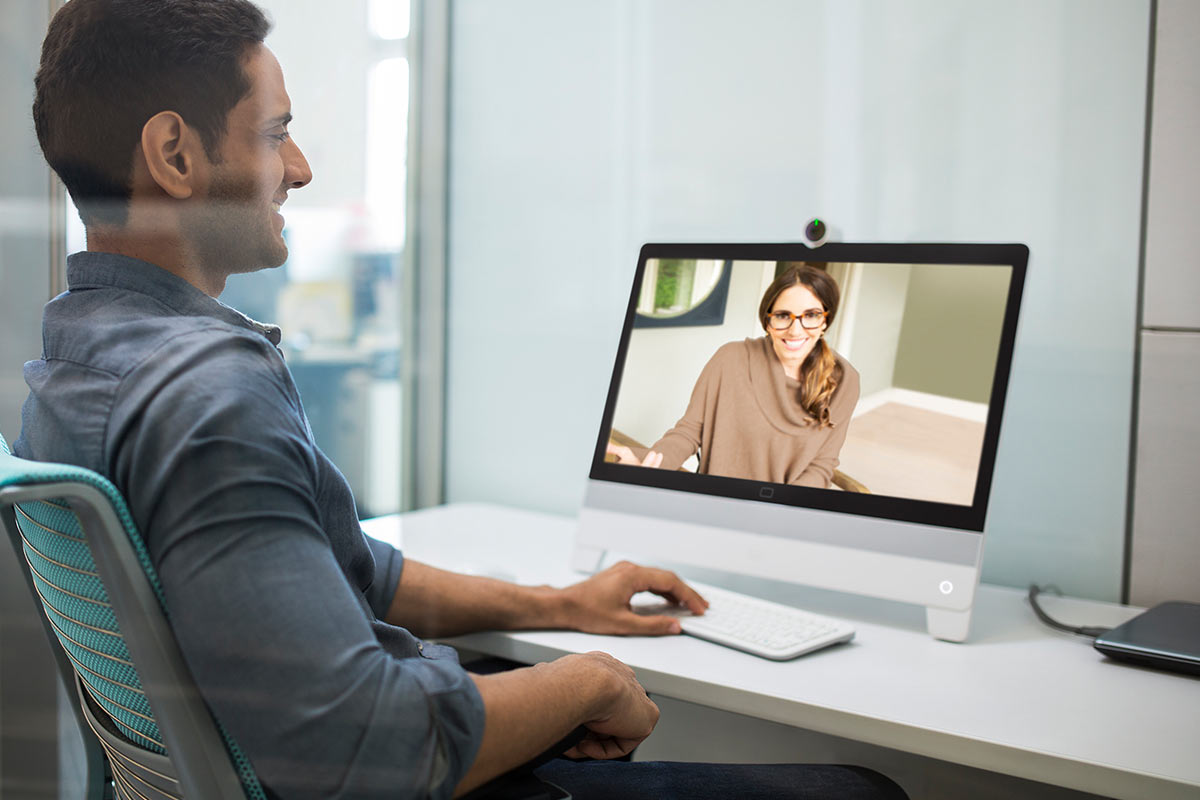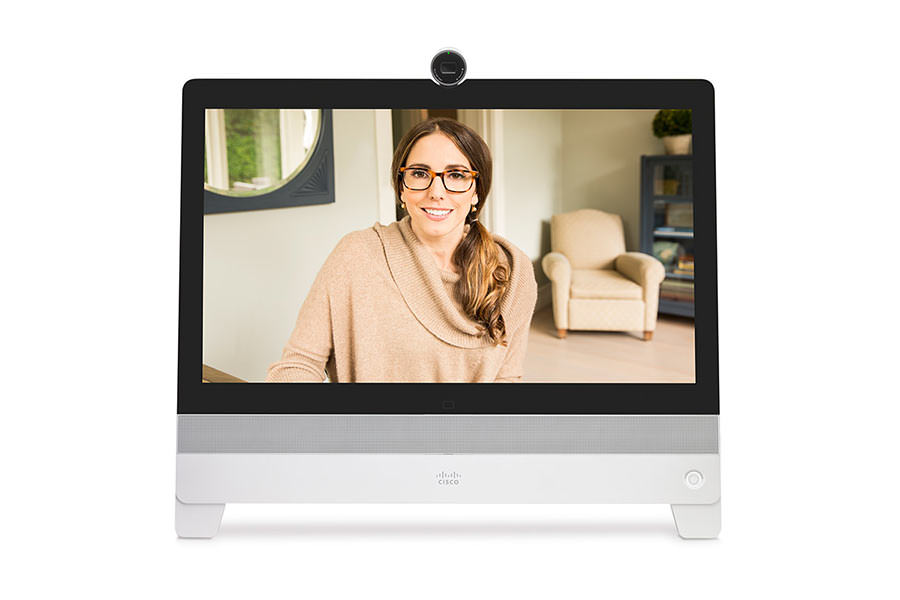 Quality collaboration
for every desk
There is no doubt that great collaboration significantly aids a business's success. Nowadays it is becoming easier and more cost-effective to provide first-class collaboration tools for every employee. Nothing could be more true of the Webex DX Series from Cisco. This innovative set of multifunction touchscreen devices simplify collaboration and allow you to build face-to-face relationships with colleagues, customers and partners when you are not in the same room.
The Cisco Webex DX Series makes video collaboration easy and accessible. Launch lifelike HD video meetings with any standards-based H.264 AVC device, including smartphones, Cisco TelePresence systems, and Cisco WebEx and video-enabled Cisco Jabber applications. Integration with your PC makes content sharing quick and easy and reduces table clutter with the option to use the 14-inch or 23-inch display as your desktop monitor.
So, if you are looking at for collaboration fit for a CEO, but priced for everyone, the Cisco Webex DX Series is all you need. Not only is the Webex DX Series the ideal solution for employee desktops, its flexibility can be extended to home-based workers and in a variety of office spaces; from dedicated desks and shared workspaces to small meeting rooms.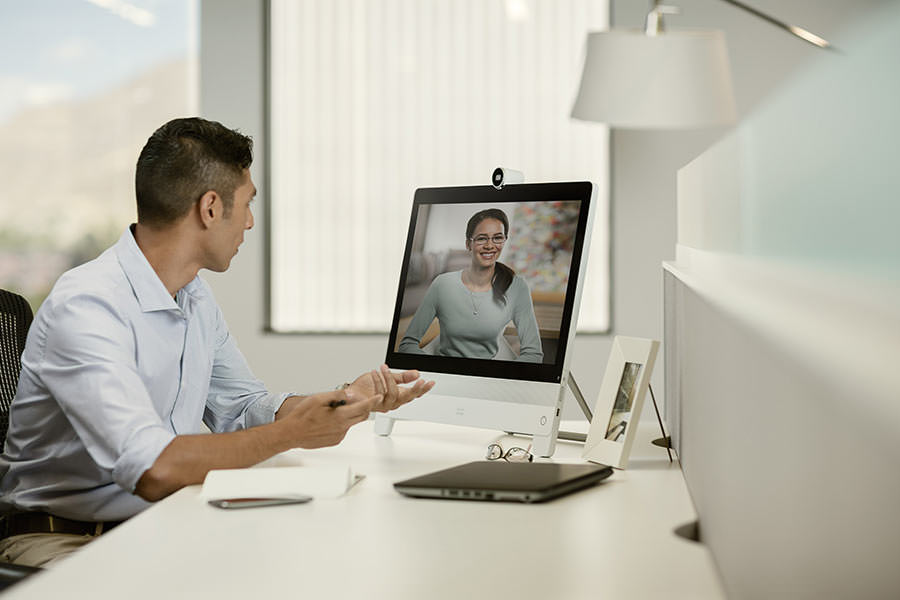 Specifications at a Glance
DX80
Screen
Large 23-inch LCD (1920 x 1080)
HDMI Connectivity
HDMI input allows connection of PC/Mac for content sharing or use as an external monitor
Dimensions
(H x W x D)
T20.2 x 22.2 x 3.5-inch
Screen
Dual professional grade 70″ 4K LED display.
Datasheets
Cisco Webex DX80 Datasheet
Build face-to-face relationships and feel like you're in the same room with colleagues, customers, and partners.
Simplify collaboration with an intuitive user experience and convenient, self-serve setup in just minutes.
Clear desktop clutter with a multipurpose device that delivers all-in-one HD video, unified communications capabilities, and a display for your laptop.
Webex DX Series with Stellaris
Stellaris is a scalable collaboration and video conferencing platform built on Cisco infrastructure. Our aim is to deliver an industry leading service to any size organisation.
Leveraging a cloud hosted Cisco platform on which to base our services, Stellaris delivers secure, highly scalable, highly available, feature-rich Cisco collaboration services, providing a simple user experience regardless of the user device of choice or location.
So, if you are looking at your communications strategy and considering Cisco solutions, you must speak to us about Stellaris. Not only could it save you money, it will truly unify your communications.
Stellaris. Built on Cisco. Integrated by Cinos.
Scalable enterprise communications for everybody
Cisco Case Studies
Introduction
A critical telephone system upgrade […]
Cisco Premier Partner
As a Premier Certified Partner, Cinos are perfectly placed to deliver Cisco solutions into your organisation. To earn this status, Cinos has to meet standards for networking competency, service, support and customer satisfaction set forth by Cisco.
Through demonstrating a high level of technical expertise for Cisco products we are able to identify the best solution for your needs; taking into account your budget and maintenance requirements.