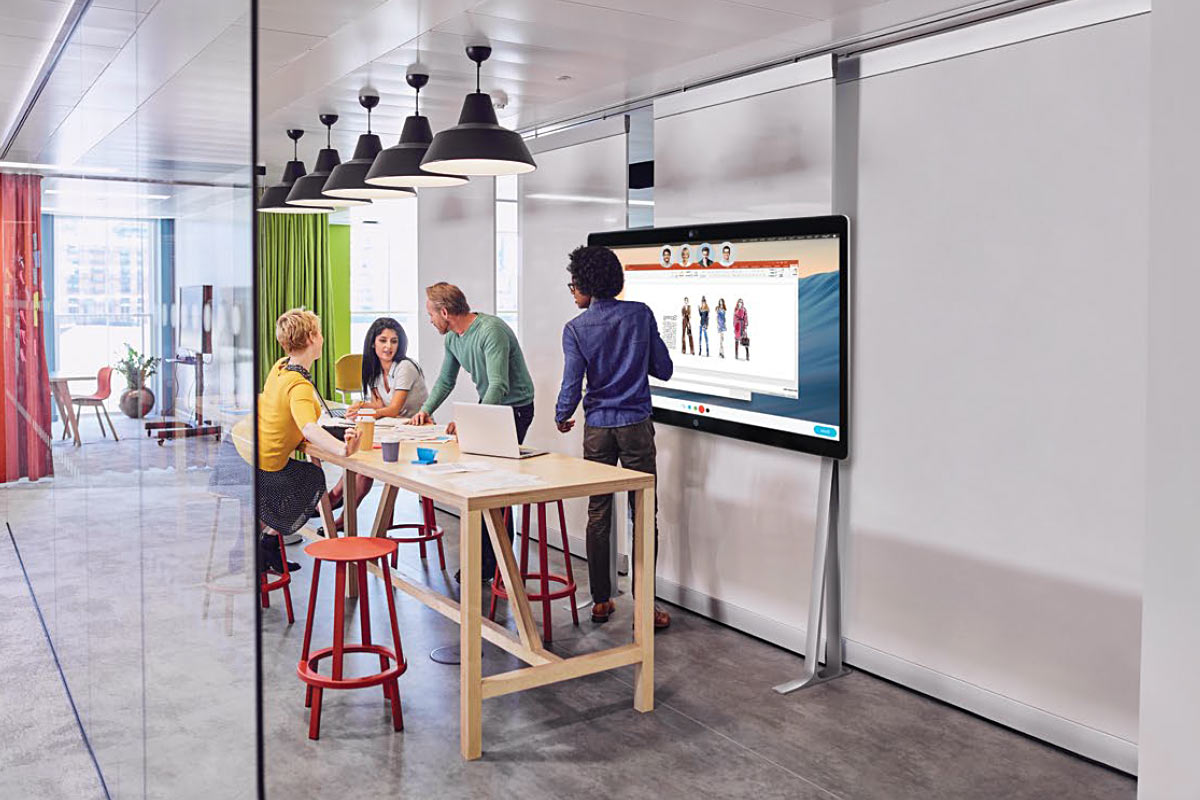 What is Webex Teams?
Simply put, Webex Teams delivers unmatched team collaboration. Powered by the cloud, Webex Teams is an app-centric service, providing a complete collaboration suite designed for teams to meet, message and call. Create separate spaces for each team or conversation and enjoy a seamless collaboration experience. Whether teams are together or apart, members can enjoy one continuous workflow where they can create, whiteboard and share files, before, during and after meetings.
Webex Teams has addressed the challenges of users having to choose from multiple collaboration tools in their day-to-day work. Communication needs to be agile, mobile and collaborative and thanks to Cisco's deeply integrated set of communication tools the Webex Teams service makes instant communications and live meetings simple, secure and complete.
Check out the features below or download the Webex Teams Brochure for more information.
Amazing meetings built for team collaboration
Anyone using Webex Teams can start a meeting with a touch of a button. No more waiting on hosts. Join from anywhere and be able to switch devices seamlessly. And keep the conversation going after the meeting.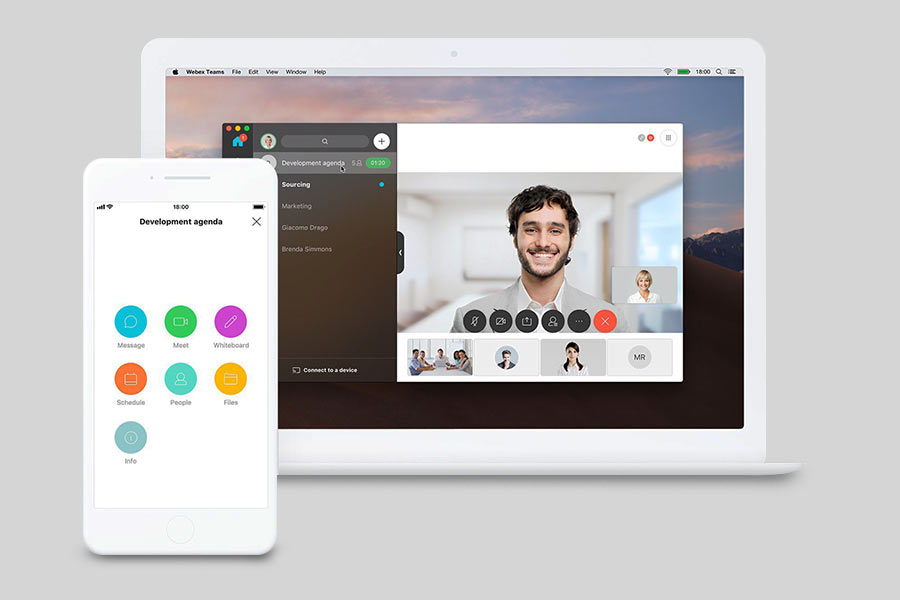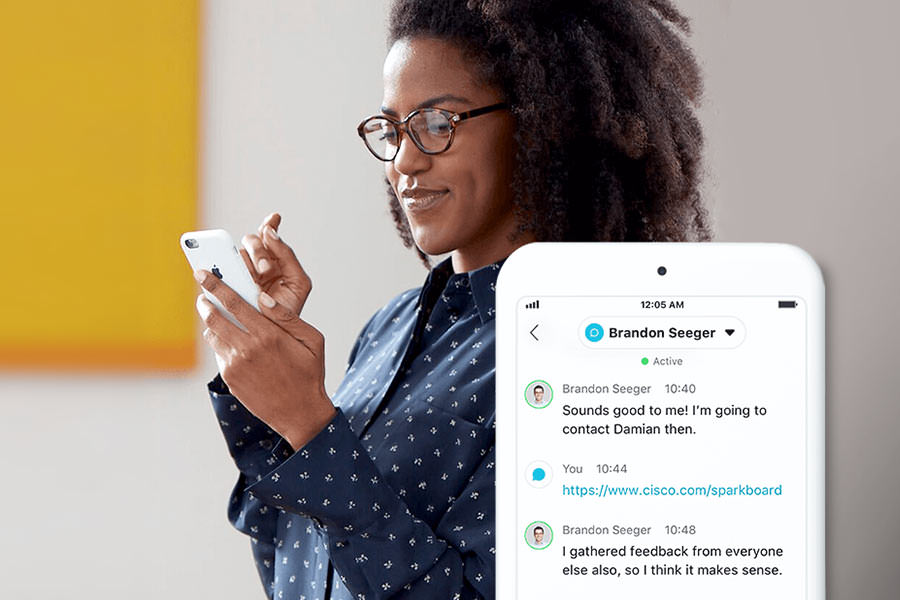 Never miss a message
Don't let time—sensitive emails get lost in an overflowing inbox. Get your work done now with secure group messaging in Webex Teams. Send important information via direct and team messages, where they can be read and responded to right away—or flagged for follow up later. Keeping track of conversations is easy—all your messages are saved in the same space where you meet.
Share files with the whole team.
File sharing and screen sharing in a space is quick and simple. And the files you receive are neatly organized, searchable, and saved right alongside all of your communication, so it's easy to find what you're looking for. Especially when you need to share in meetings.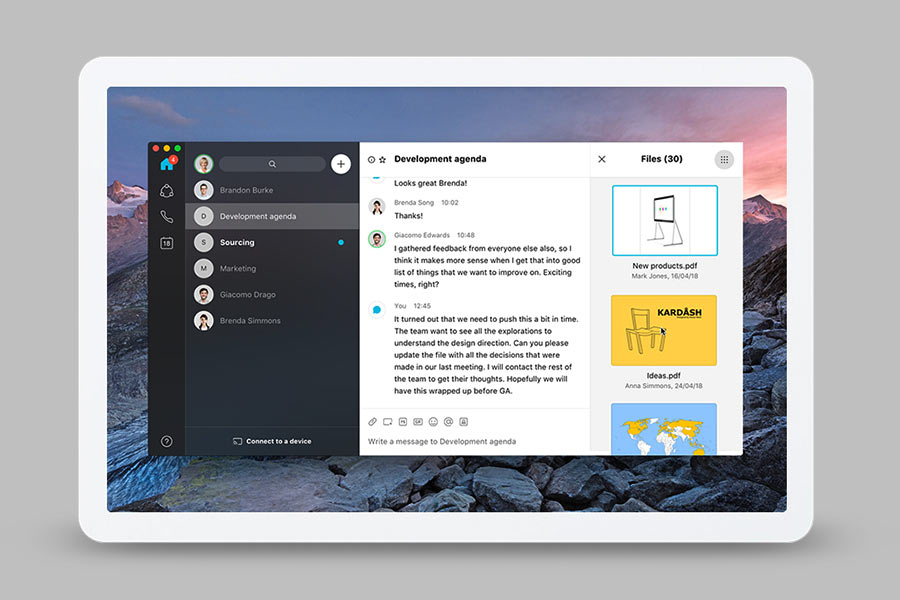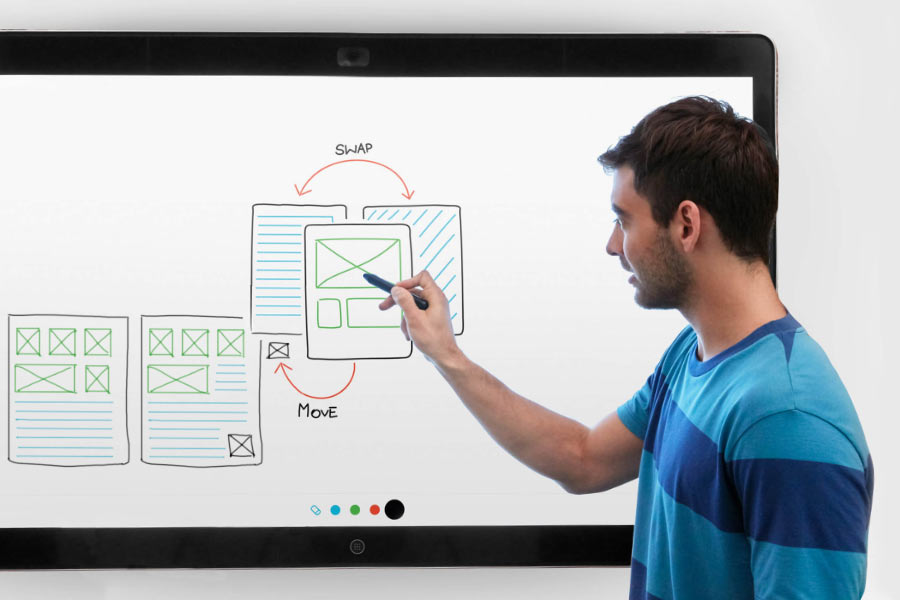 Show. Don't tell.
Sometimes a quick sketch explains an idea better than words. White board or draw on your phone or any device, and share the interactive drawing in chat. Keep iterating whether or not you're in a live meeting.
Always secure.
Sharing is fun and productive but is it secure?
Webex Teams keeps your information safe with a broad and holistic approach to security in the cloud.
Always secure.
Sharing is fun and productive but is it secure?
Webex Teams keeps your information safe with a broad and holistic approach to security in the cloud.
End-to-end encryption
Your messages, files and whiteboard drawings are fully encrypted, right from your device to your recipients' devices. For added control, customers can manage their own encryption keys on premises
Secure your user's devices
Administrators can manage corporate or personal devices with controls such as PIN lock and the ability to wipe data if a device is lost.
Control what's shared
Users can keep teamwork private by locking spaces so only moderators can add others. Webex Teams integrates with Data Loss Prevention (DLP) tools including Cisco Cloudlock, to protect sensitive information even when users are working with others outside their company, or even block users from sharing files, to maintain company data policies.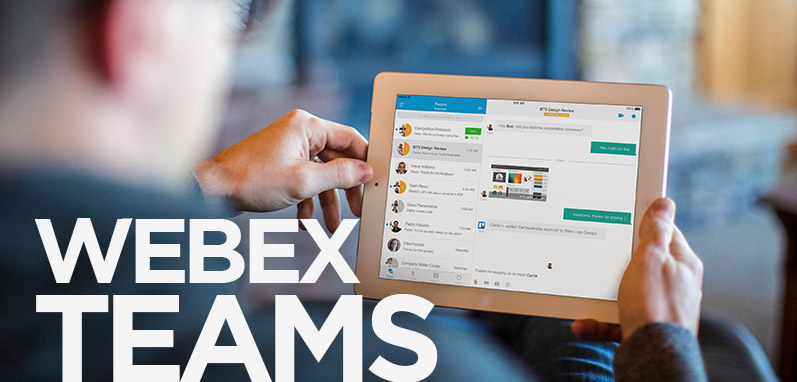 Webex Teams with Stellaris
Stellaris is a scalable collaboration and video conferencing platform built on Cisco infrastructure. Our aim is to deliver an industry leading service to any size organisation.
Leveraging a cloud hosted Cisco platform on which to base our services, Stellaris delivers secure, highly scalable, highly available, feature-rich Cisco collaboration services, providing a simple user experience regardless of the user device of choice or location.
So, if you are looking at your communications strategy and considering Cisco solutions, you must speak to us about Stellaris. Not only could it save you money, it will truly unify your communications.
Stellaris. Built on Cisco. Integrated by Cinos.
Scalable enterprise communications for everybody
Cisco Premier Partner
As a Premier Certified Partner, Cinos are perfectly placed to deliver Cisco solutions into your organisation. To earn this status, Cinos has to meet standards for networking competency, service, support and customer satisfaction set forth by Cisco.
Through demonstrating a high level of technical expertise for Cisco products we are able to identify the best solution for your needs; taking into account your budget and maintenance requirements.
Cisco Case Studies
Introduction
A critical telephone system upgrade […]