At ISE Clevertouch were celebrating a 'A Decade of Innovation' as 2019 marked the 10th anniversary since the launch of their flagship touchscreen display. Their stand looked fantastic and was nominated as a finalist for the Exhibitor Magazine's Stand Design Awards. We caught up with Chris Southern and Tim Allenden to check out the latest developments in their portfolio.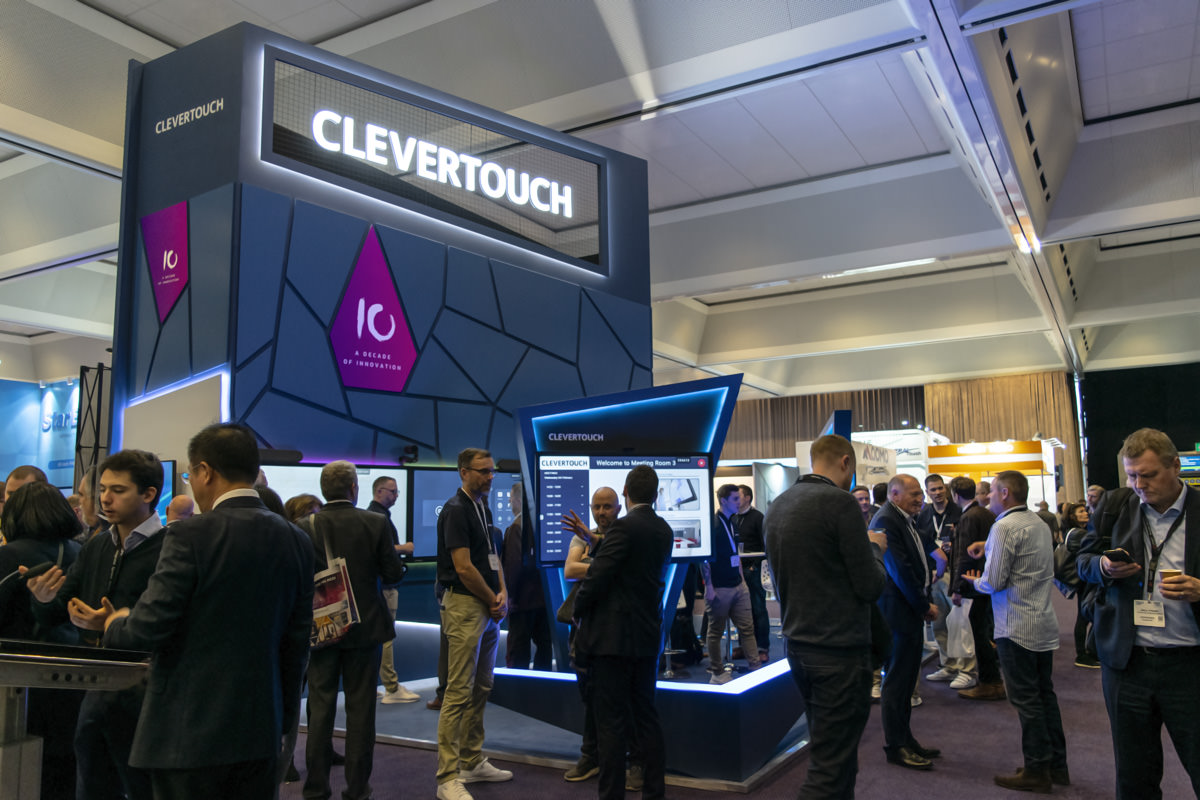 Clevertouch Enterprise Ecosystem
Unveiled for ISE 2019, Clevertouch's Enterprise Ecosystem took centre stage on stand; a real-time collaborative platform that enables employees to work together seamlessly in an open office environment.
Chris explained that the Clevertouch development team spent the better part of last year researching and developing the ultimate enterprise environment. The project spurned from the evolution of the modern workplace, notably the rising use of huddle areas and open spaces for informal and unscheduled team meetings. Connecting multiple users on a common platform and enabling them to collaborate in any space is essential for business to function effectively today.
Tim took us around the stand and his demonstration of the Enterprise Ecosystem was nothing short of impressive. Clevertouch have created the perfect environment for open agile collaboration; allowing users to work together on content regardless of location, device or software. Technology is no longer the obstacle. Unlike other collaboration environments, the Clevertouch Ecosystem requires no downloads of apps or plugins and can be configured to work within a company's network and security framework.
A first-class collaboration experience is achieved with features such as video and voice conferencing, infinity whiteboarding, file sharing, digital messaging and remote on-screen annotation. Users can instantly check the availability of any space, from any display, and book their desired slot courtesy of the integrated room booking system. When the displays are not in use, Clevertouch's enterprise-wide digital signage solution enables organisations to deliver their message to any connected screen.