ISE 2019 was a huge success for Crestron who received 17 industry awards from leading AV trade publications – a company best! Like previous years, the stand could not be missed and saw a constant flow of traffic. Checking out the latest product developments is always a key highlight for Cinos, and to that end, we caught up with Account Manager, Matthew Buck for a stand tour.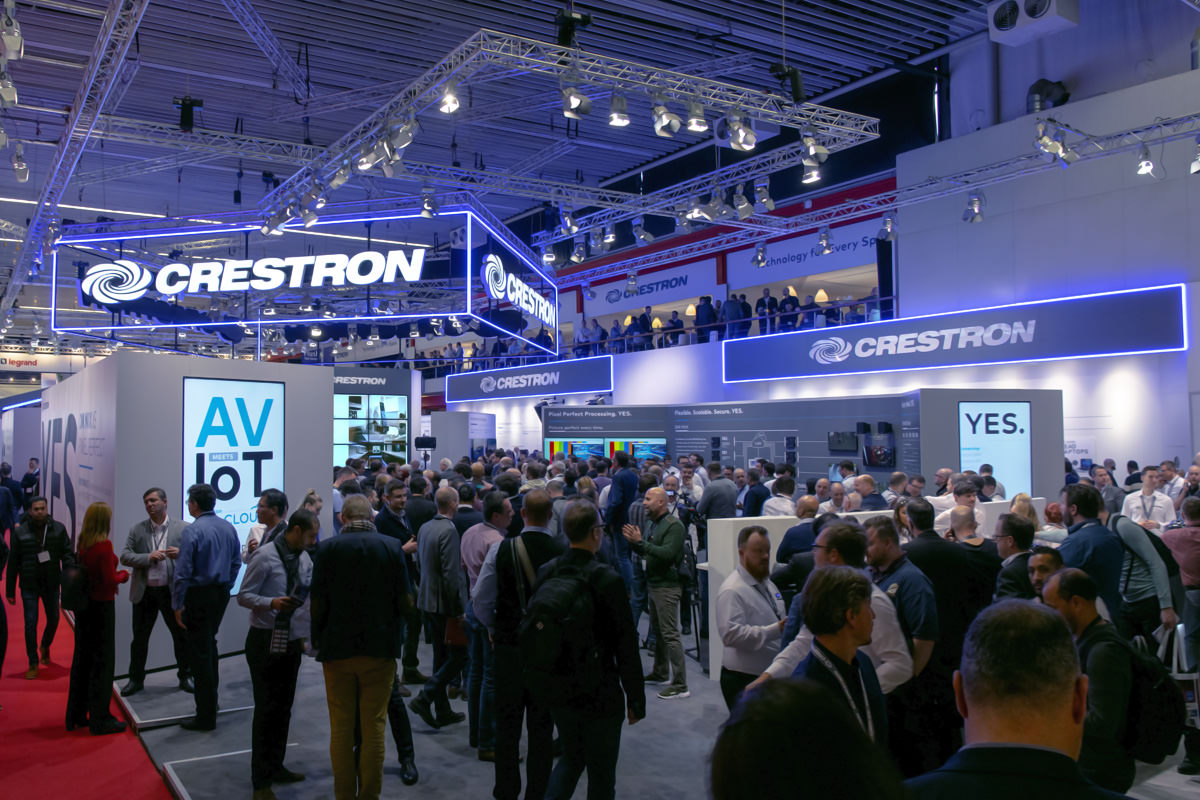 Crestron Flex
ISE debutant, Crestron Flex won several event accolades including the Best Collaboration Solution in the TNT UC&C Awards. After being shown the range by Matthew it was clear to see why.
The Crestron Flex range offers a native Skype for Business, Microsoft Teams or Zoom Rooms for any space that you work in. The Flex solutions come in several forms, but all deliver the same experience, regardless of the space in which they are deployed.
For desktop users, Crestron have created their first ever voice-over-IP phone with the Flex P100 Series. This stylish desktop phone features a large touch screen which delivers a native MS Teams or Skype for Business experience; enabling users to access calendars and connect with colleagues quickly and intuitively.
Moving up the range and for those requirements where you need better microphone pickup and additional speakers, the Flex M100 Series has you covered. This series of tabletop solutions deliver an optimal audio performance and provide everything you need to instantly and securely call, present, and video conference. As well as benefitting from the native MS teams, Skype for Business and Zoom Rooms experience, users can connect their laptop and use any other application or conferencing service.
For conference rooms and executive offices, the Flex B100 Series boasts a beautifully designed soundbar which delivers crystal clear audio with a beam forming microphone array. The integrated 4K high-definition camera offers auto-zoom and lifelike image quality. This meeting room solution pairs with a 10" touch screen to deliver an intuitive and powerful in-room user experience.
To complete the range, the Flex C100 Series is a flexible integrated UC kit which brings the one touch join meeting experience to larger spaces such as conference centres, boardrooms and auditoriums. As well as supporting a native experience for Zoom Rooms, MS Teams or Skype for Business, the Flex C100 Series includes an optional certified digital sound processor and ceiling tile microphone array.
Learn more about Crestron Flex