At the start of the year we launched our green campaign with the goal of planting 2,019 trees in 2019, underlining our commitment towards a cleaner, greener, future. Fast forward a few months and we are delighted to have spent the morning at the National Forest, planting our first trees.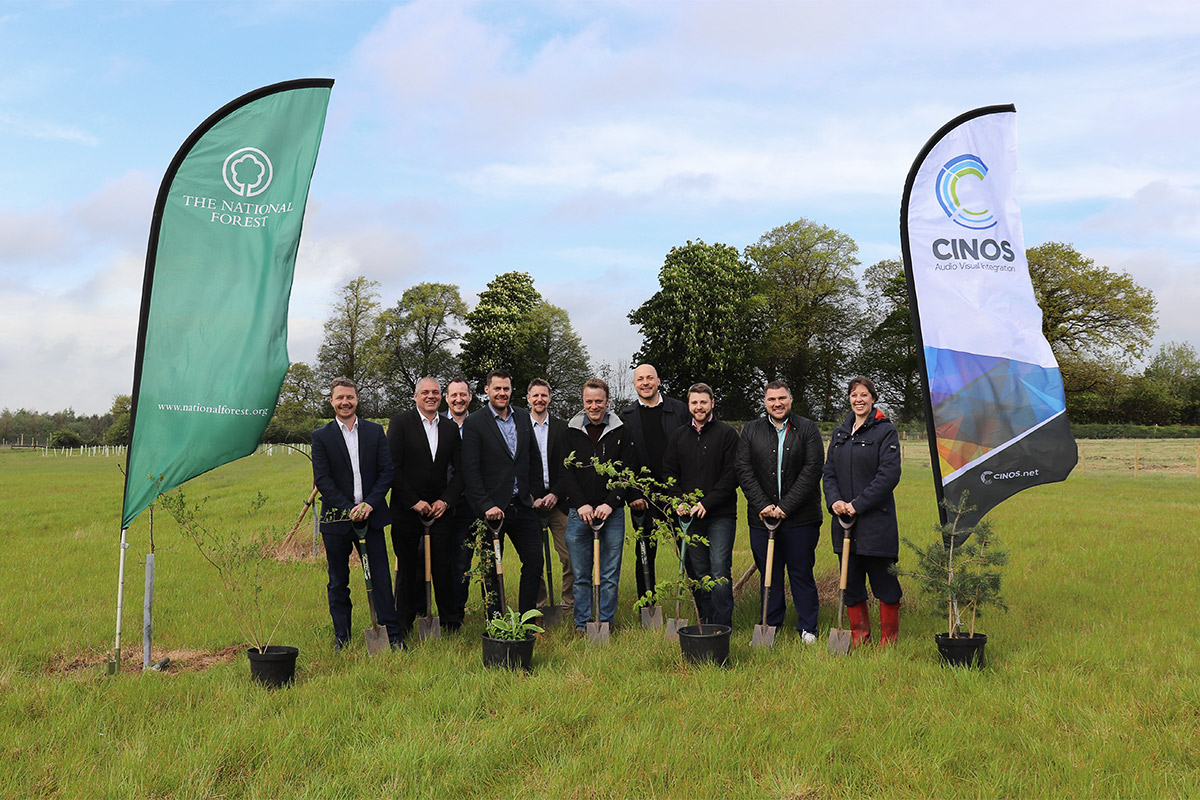 It's fair to say it was a rather fresh morning in April when the sales and marketing teams from Cinos met with Leah Graham, Fundraising and Development Officer at the National Forest.
We met at Eastern Old Parks, near the historic market town of Ashby de la Zouch, where the National Forest have recently started to create a new 23 hectare woodland (that's about the size of 32 professional football pitches!). The planting design includes broadleaved native species such as oak, hazel, silver birch and wild cherry as well as some conifers and woody shrubs that will help support populations of birds and pollinating insects. Once complete there will be over 50,000 new trees with footpaths and a cycleway for visitors to enjoy.
The Cinos team weren't afraid to get hands on and proceeded to plant several new trees; contributing to the continuing growth of the Forest. Leah spent some time with our guys, giving us an overview of the history of the site and the Forest as a whole.
One of the stand out facts was that, since 1992, there have been a staggering 8,965,000 trees planted in the National Forest, only 35,000 short of 9 million. We look forward to helping them achieve this with our efforts throughout the year.
Our first planting day at the National Forest marks the start of Cinos' going green campaign and our commitment to working towards a cleaner, greener, future. Many of our technology solutions already have a positive effect on the environment by making organisations more efficient and reducing the need for travel. Our work with the National Forest will raise our green profile even further, as we work together with the goal to plant 2,019 trees in 2019.
Martin Underwood

Marketing Strategist & Lead Creative, Cinos
We feel that together as a community we can truly make a lasting impact. For more information on our going green campaign and how you can be a part of it please follow the links on this page. Alternatively, if you are looking at improving your carbon footprint and would like to understand how our solutions can help you achieve this, please get in touch with our team who would be happy to help.