When you visit ISE there is one thing you can be sure of. Samsung will be bringing the 'wow' factor.
Each year the company showcases its industry-defining, award winning display technology and 2020 was no different. With a vested interest in a range of solutions including The Wall, Flip and QLED 8K signage our team headed over to Hall 4 of the Amsterdam RAI to find out more.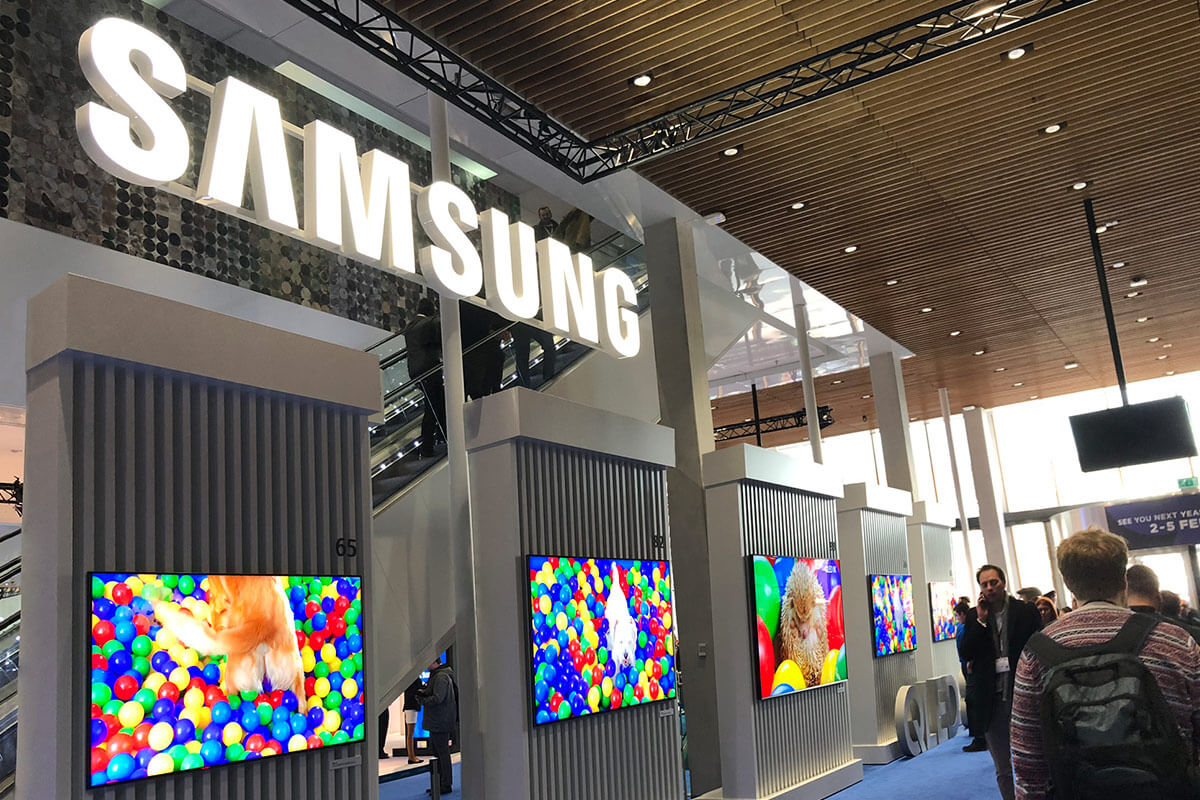 The Wall from Samsung
Once again taking centre stage was The Wall which won 'AV Display Innovation of the Year' from AV News. As we caught up with the Samsung team it was clear to see why. New for 2020, Samsung have now expanded The Wall for a wide range of commercial applications including corporate lobbies, control rooms, broadcast studios and more.
On the stand, Samsung were showcasing the 292inch 8K version of The Wall and it really was something to behold. Built on Micro LED technology, The Wall delivers a previously unattainable level of image quality, bringing every image to life on a bigger, brighter and bolder scale. The Wall is available in a range of configurable and customisable sizes and ratios and for the first time, business users can enjoy amazing clarity with the outstanding 437 and 583-inch 8K versions, perfect for making a big statement in corporate flagship installations.
Samsung Flip 2
Moving on and we were excited to see the latest iteration of a Cinos favourite – the Samsung Flip 2. Unlike its predecessor the Flip 2 is now available in both 55- and 65-inches which gives organisations the choice to use the larger version as their main meeting room display. And why wouldn't they. The Flip 2 comes packed with features which streamline collaboration and get ideas flowing quickly.
On stand there were a variety of demonstrations showcasing the many uses this excellent digital flipchart has in the corporate environment. In the boardroom, the Flip's mirroring technology enabled content to be shared on the big screen; ideal for large meeting environments and delivering information to bigger audiences. We saw how the user-friendly menu saves time by simplifying navigation whilst the quicker finder feature and embedded search functionality enable users to find what they want, whether an app or a notation, in no time at all. And not to mention a whole host of collaboration tools including multi-writing, annotation on any background, flexible image editing and for the creatives, multiple painting modes.