As a leading provider of audio visual and conferencing solutions, as well as being ISO 14001 accredited, Cinos is continually striving to reduce our impact on the environment.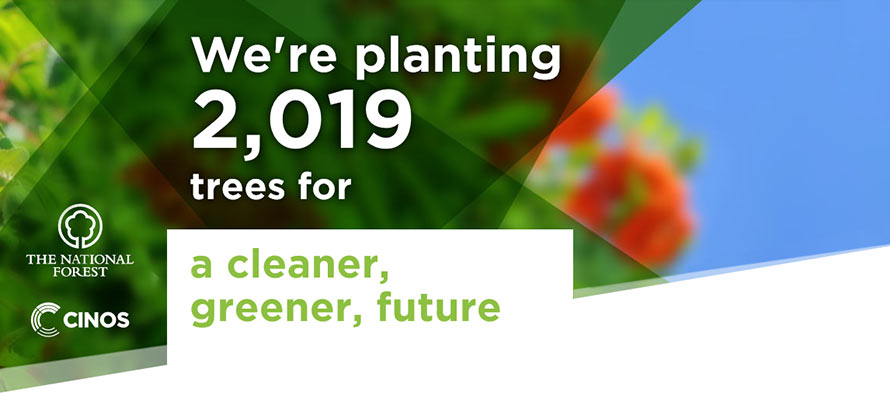 From consistently assessing our own performance as a business to ensuring the products and solutions we deliver are environmentally friendly, we are always looking for ways to reduce our carbon footprint.
To coincide with the 2019 release of our rebrand we are embracing every opportunity to work towards a cleaner, greener, future. As part of this commitment, we are actively working with the National Forest with a goal of planting 2,019 trees in 2019.
Cinos have always looked to minimise the effect our company and solutions have on the environment. But this year we want to do more. We have added green into our corporate colour palette to reflect our commitment to the environment and partnering with the National Forest will help us to make a real difference.
Martin Underwood

Marketing Strategist & Lead Creative, Cinos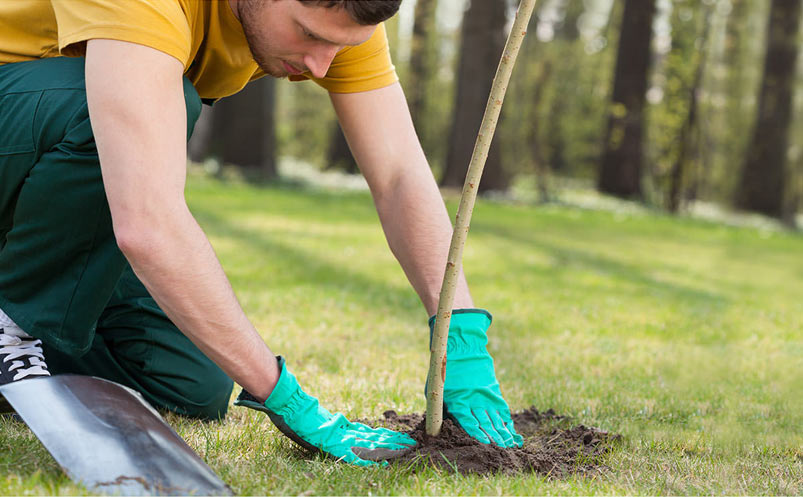 To achieve our goal of planting 2,019 trees we are working with our technology partners and offering our clients the opportunity to join us on our journey. In November, a team from Cinos will be celebrating the year's success on our planting day at the National Forest.
If you'd like the opportunity to get your hands dirty, plant a tree, and help work towards a cleaner, greener, future, why not join us? Click here to find out more about our campaign with the National Forest and how you can be a part of this important journey.
Together we can truly make a lasting impact.
The "National Forest" name and logo are the property of and used under licence from the National Forest Company