On 15th November 2019 Cinos visited the National Forest in Leicestershire and planted a tree with a very special story, to help the National Forest Company reach a big number – their 9 millionth tree planted in the Forest so far.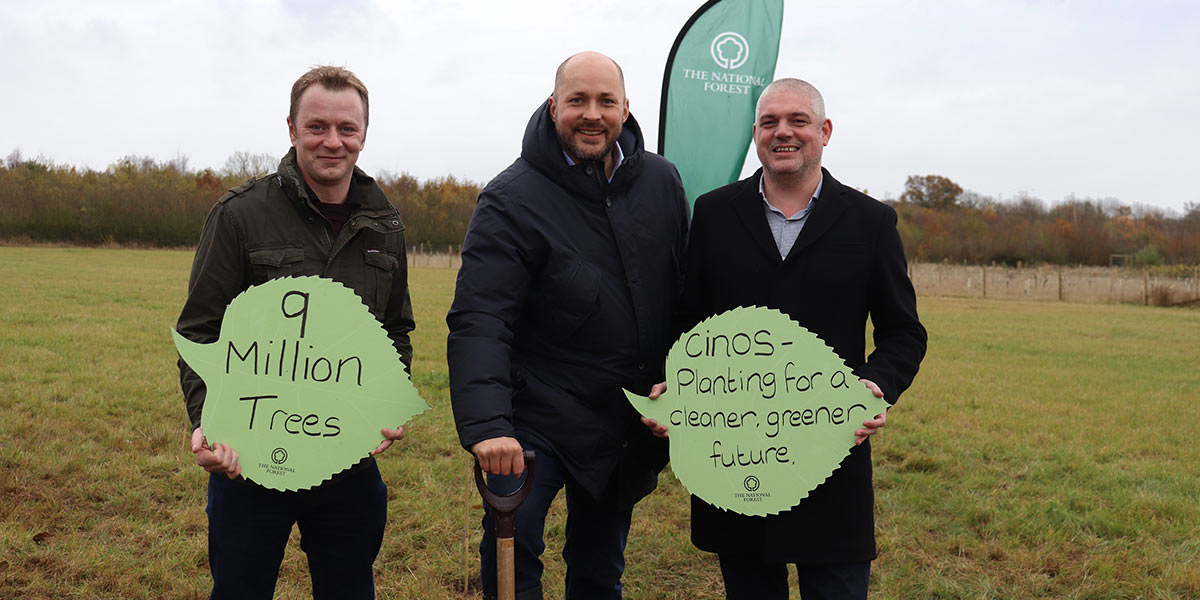 The ambitious campaign marks a significant milestone in the creation of the National Forest – the planting of the 9 millionth tree is expected to take place during this tree planting season. Cinos is a partner of the National Forest Company and was honoured to receive an invitation to dedicate a tree and share the story behind its continued support.
At the start of the year we partnered with the National Forest with the goal of planting 2,019 trees in 2019. We wanted to raise our green profile and underline our commitment of working towards a cleaner, greener, future. Almost a year on we were delighted to be back at the National Forest and play a part in their incredible story as come close to reaching the 9 millionth tree planted in the Forest so far.
Martin Underwood

Marketing Strategist & Lead Creative, Cinos
From tree houses to The Hundred Acre Wood, trees are deep rooted in our imaginations, and every tree dedicated in the National Forest has a story to tell. The National Forest is inviting individuals and organisations to dedicate their own tree and contribute to a forest full of stories.
Through our campaign, we want to bring the forest to life with people's individual stories. Whether this is how businesses like Cinos have helped us change the shape of the landscape or how people have commemorated a special occasion by planting a tree that will last a lifetime (or two). Every story becomes part of the past, present and future of the National Forest.
David Bourque

The National Forest