In April 2018, Cisco used their Collaboration Summit in Phoenix to make a significant announcement regarding the convergence of the Cisco Webex and Spark platforms.

* Cinos Communicaitons Services (CCS) is now 'Cinos Limited' as of 1st August 2019.
Dubbed as more than just a rebrand, Cisco have unified its two separate collaboration packages – Cisco Spark and Webex into a single platform, supporting a single set of features. The new platform, now known as Webex Teams, sees a new Webex Meetings application, a new Webex Teams application (formerly known as Cisco Spark) and the new Webex Assistant.
From a customer perspective, the move makes sense. Before the convergence, many customers have found the difference between Spark and Webex confusing. Webex is geared to more effective meetings, whilst Spark offered better team interactions. There was clearly an overlap between the two platforms. The convergence sees this confusion eradicated and delivers all the functionality expected from one platform – Webex Teams.
The Webex backbone will now be used for all meetings, regardless of whether users join from the Webex Teams app or the Webex Meetings app. Unlike Spark, the Webex backbone interconnects with meeting servers in the cloud and in Cisco's data centres. This ensures that customers will get the best quality and lowest latency video experience possible.
Furthermore, all Webex Teams users reside in a single, shared cloud instance, each with a single account, without any guest accounts. B2B collaboration is built into the service, enabling users to work with anyone inside or outside of the company. This allows companies to ensure confidential data is not shared outside of the company and if it is it can be detected and resolved. As such, Webex is now the industry's first team collaboration solution to deliver secure multi-company collaboration.
Cinos Communications Services are a Cisco specialist partner and as a result are perfectly placed to answer any queries you may have on the convergence. The rebrand extends to the rest of the Cisco Spark portfolio and more information on these changes and related pages can be found below.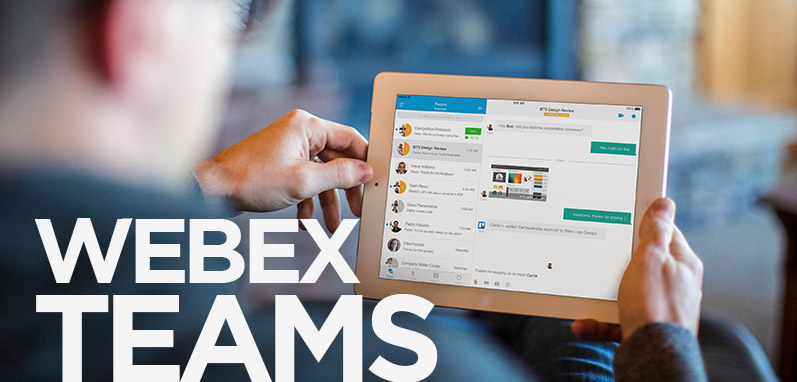 Webex Teams replaces Cisco Spark
Simply put, Webex Teams delivers unmatched team collaboration. Powered by the cloud, Webex Teams is an app-centric service, providing a complete collaboration suite designed for teams to meet, message and call.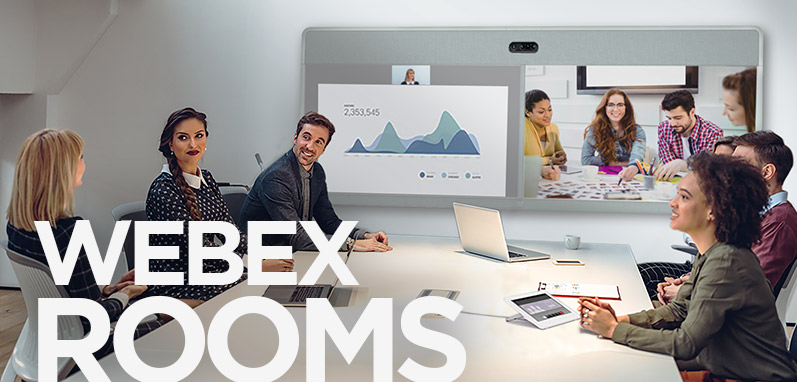 Webex Rooms 55 & 70 replaces Cisco Spark Rooms
The Cisco Webex Room 55 and Room 70 enables organisations to turn any size meeting space – from a small office to a large conference room – into a video collaboration hub.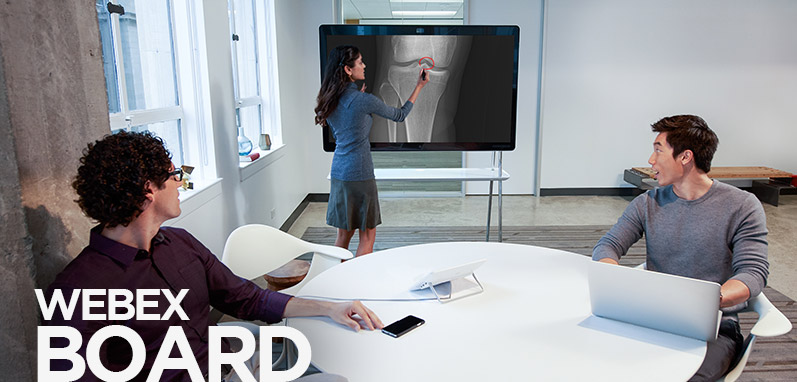 Webex Board replaces Cisco Spark Board
The Cisco Webex Board is a revolutionary collaboration device that brings intelligence, style and usability into any size meeting room.
Webex Room Kit replaces Cisco Spark Room Kit
The Cisco Webex Room Kit and Cisco Webex Room Kit Plus are powerful collaboration solutions which bring more intelligence and usability into your small to large-sized meeting rooms.