At Cinos we have extensive experience in the installation and maintenance of video walls for our clients. Whether that is in auditoriums, innovation centres or mission critical command rooms, we are always interested in the latest technology available. To that end, we met up with the guys from Christie at InfoComm to learn about their latest edition to the Spyder range – the X80.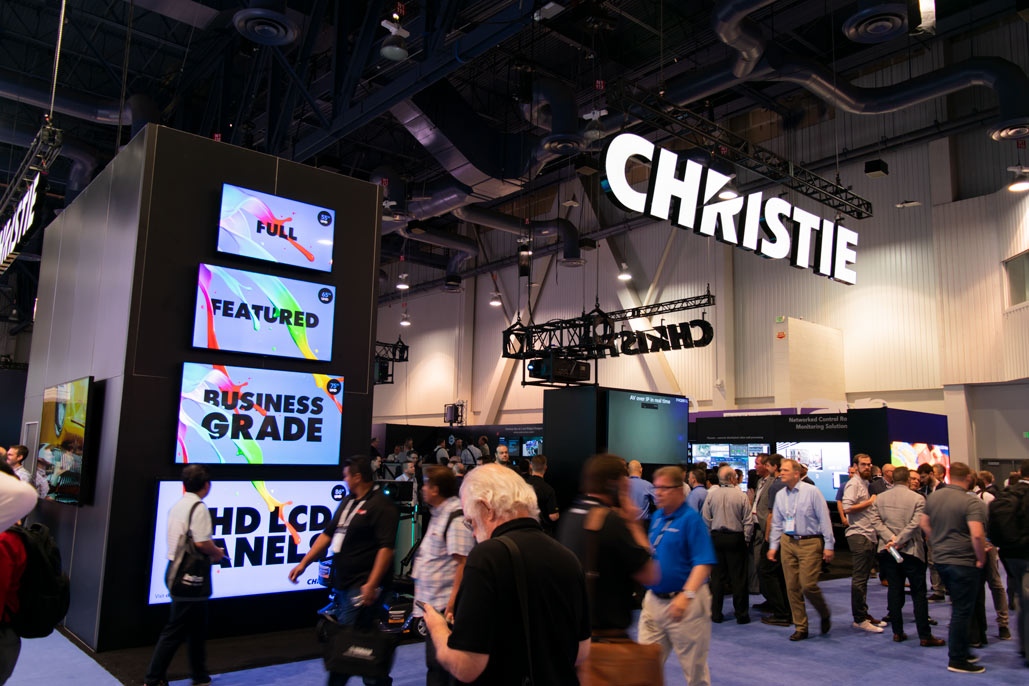 Christie Spyder X80
Designed for the most demanding of applications, the Christie Spyder X80 is the most powerful multi-screen windowing processer and content management solution available. Driving eight 4K video streams on the Christie booth, our team had a first-hand look at the impressive power and quality of the X80 Spyder.
The Christie Spyder X80 delivered spectacular visual experiences with a seamless transition when switching between sources; delivering true 4K video at 60Hz. After showing us the hardware, the guys demoed the Spyder Studio interface and we saw how easy it was to control and configure the Spyder X80 in real time. Whether our clients require simple presets or complex frame-accurate timelines, the Spyder Studio has the flexibility and functionality to deal with any application. It can also be used offline to allow users to configure and program the X80 without the hardware present. Not only will this help our clients, it will help our support teams too!
The unprecedented 80-million-pixel processor offers up to 24 outputs and 16 inputs. It delivers an uncompromised level of video with single-cable 4K@60Hz support on every channel; reducing the need for additional cables and channels. The intelligent Extended Display Identification Data (EDID) makes managing the system easy and quick; ensuring adaptability across multiple displays and sources.
There is no doubt the Christie X80 Spyder was one of the stand out solutions our team saw at InfoComm 18. With a number of video wall projects coming up, this is certainly a solution we will be considering. If this is something you are interested in, or would like to learn more about, please get in contact and we will be happy to help