Cinos have a proven track record of delivering first-class command and control environments. As such, at events such as InfoComm we are always eager to see the latest control technologies which can further enhance our clients' infrastructures. InfoComm 2018 did not disappoint. We caught up with the VuWall team to see the latest exciting developments in their product range, including the VuStation.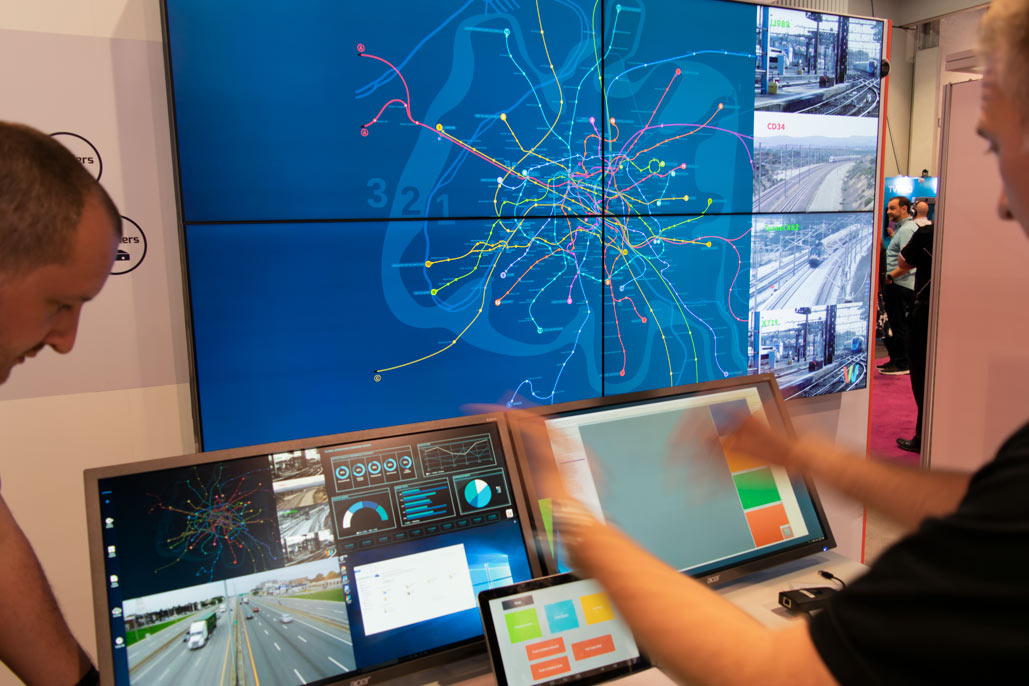 VuStation personal video wall solution
Making its debut at the show, VuWall were demonstrating VuStation; a personal video wall solution with KVM. Ideal for command and control breakout areas, VuStation enables operators to control and display multiple sources from inside their personal working space.
Everyone from Cinos agreed that VuStation will be an extremely useful addition to our command and control portfolio. It provides our clients a greater degree of flexibility; enabling them to control any source whether inside or outside of the main control area. With all the benefits that VuStation brings, it is a solution that we would not hesitate to propose for demanding command and control projects.
TRx 2.0 network management system
Also revealed at InfoComm by VuWall was their next-generation TRx 2.0; a now fully functional AV management system with encoders, decoders and control software. Ideal for presentation spaces, control suites and large AV Networks across multiple buildings, TRX 2.0 combines high quality 4K streaming with a simple-to-use but powerful software platform to give operators full control of their network.
On stand we were shown how four 4K monitors were being powered by one Rx-400 multi-decoder. The decoder offers 4 HDMI connections and so can drive up to 16 1080p monitors at once. The intuitive user interface takes the complexities out of the configuration, control and maintenance processes associated with large AV networks. From any web browser, operators can drag, drop and resize the sources from any decoder across their networks and position them as desired on screen. Sources can be resized as required with snap-to-grid features that you would come to expect from a multi-decoder interface.
We would like to thank the guys at VuWall for taking the time to show us their latest command and control solutions at InfoComm. We are looking forward to working with these new products and if there is anything you are interested in please get in touch with our team. We would be happy to help.