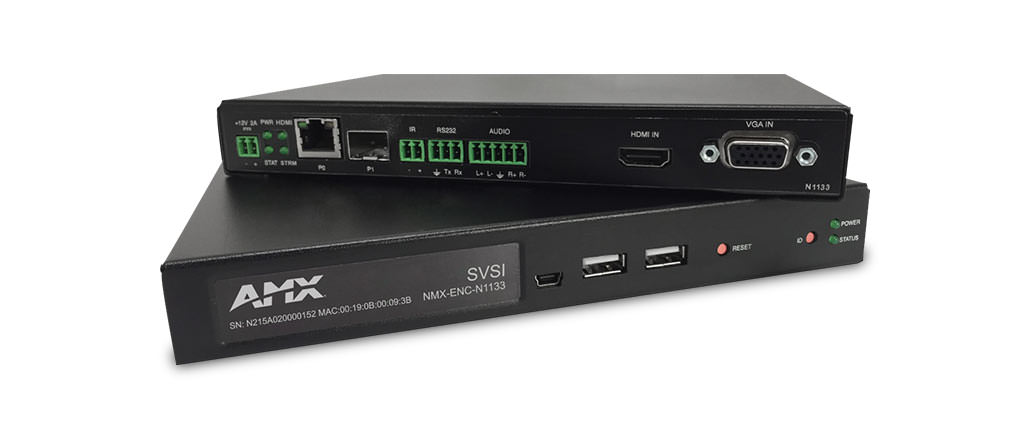 Suggested Applications
Delivering KVM functionality across your existing network
Historically, if your organisation needed to control multiple PCs then you would need to purchase several sets of keyboards monitors and mice. Not only is this costly, it is space-consuming and leads to ineffective management of PCs. Today, to reduce costs, save space and improve management efficiencies, organisations of all kinds use KVM (Keyboard, Video and Mouse) switches.
KVM switches allow administrators to control multiple PCs from a single keyboard, monitor and mouse. By providing central access and control for multiple PCs, servers or workstations, organisations can realise a range of benefits including easy access to company PCs, enhanced security and a clutter free work environment.
Whilst traditional, physical KVM switches are available, their adoption causes similar restrictions to that of traditional matrix switches. Limitations on sources and future expansion, as well as the need for specialist cabling are typical problems organisations face. Utilising the AMX SVSI range of KVM over IP solutions removes these frustrations and delivers KVM functionality across your existing network. Without the need for specialist cabling and physical matrix switches your total investment is dramatically reduced, whilst providing the perfect platform for future expansion.
AMX SVSI KVM Encoders & Decoders
Encoders
4K Ultra High Definition video encoder using JPEG 2000 compression algorithms, with the ability to encode both keyboard and mouse from a connected device.
Affordable High Definition video encoder with minimal compression with keyboard and mouse encoding. Dual Ethernet ports and supports Power over Ethernet.
JPEG 2000 video over IP encoder supporting resolutions up to 1080p60 High Definition video and 7.1 audio format. USB ports for keyboard and mouse encoding with Power over Ethernet technology. There is also and 1GB SFP port enabling connection to fibre or coper infrastructure. This unit also is equipped with HDMI loop through ports enabling video to be displayed locally as well as encoded onto the network.