CSC-1 – Full-featured wireless presentation system for high-profile meeting rooms and boardrooms
ClickShare is Barco's wireless presentation system which has revolutionized the meeting room experience. With a click of a button, users can share content on the room display from their laptop, tablet or smartphone.
When large enterprises need the greatest output from conferences and boardroom meetings, the CSC-1 unit is the right choice. Up to 64 buttons can be connected to the CSC-1 base unit, across dual screens and with 4 users sharing content simultaneously.
Discontinued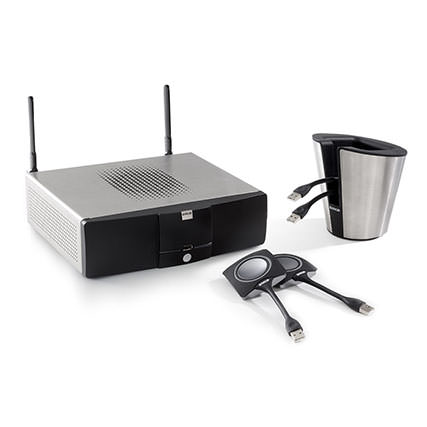 Button
Connect the Button to the USB-port of your PC or MAC, push the button, and share!

Extended Desktop
Show different content on the central screen and on your laptop using Extended Desktop

Mobile
iPad, iPhone or Android users can share by using the ClickShare app