CSE-200 – Wireless presentation system for small to medium sized meeting rooms
ClickShare is Barco's wireless presentation system which has revolutionized the meeting room experience. With a click of a button, users can share content on the room display from their laptop, tablet or smartphone.
For small and medium-sized meeting rooms the CSE-200 is the perfect presentation solution. This model comes packed enterprise grade features including enhanced security options and a wider range of connectivity choices such as AirPlay and central management.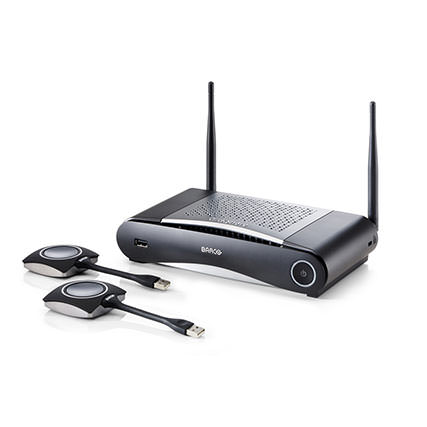 Button
Connect the Button to the USB-port of your PC or MAC, push the button, and share!

Extended Desktop
Show different content on the central screen and on your laptop using Extended Desktop

Mobile
iPad, iPhone or Android users can share by using the ClickShare app