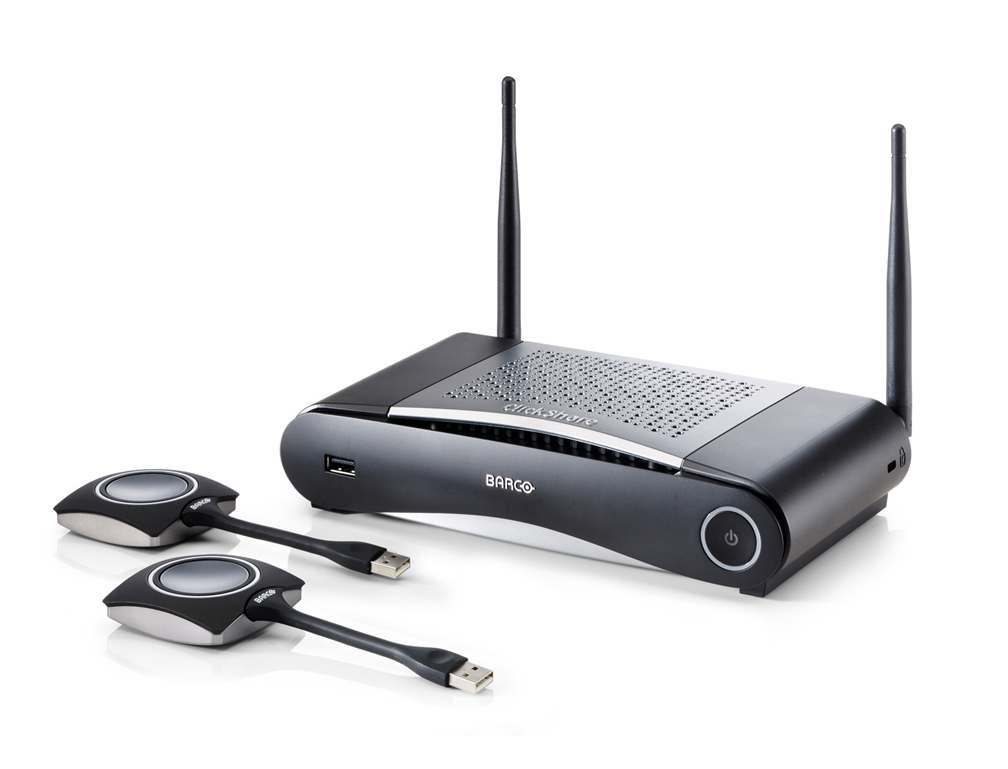 CSE-200 – Wireless presentation system for small to medium sized meeting rooms
ClickShare is Barco's wireless presentation system which has revolutionised the meeting room experience. With a click of a button, users can share content on the room display from their laptop, tablet or smartphone.
For small and medium-sized meeting rooms the CSE-200 is the perfect presentation solution. This model comes packed enterprise grade features including enhanced security options and a wider range of connectivity choices such as AirPlay and central management.
Barco ClickShare CS-100
Idea for small meeting and huddle rooms.
1 user on-screen
HDMI output
Barco ClickShare CSE-200
For small and medium-sized meeting rooms
Enhanced security features
Central management
Barco ClickShare CSE-800
Simultaneous sharing of up to 8 people
Dual 4K viewing
Enterprise grade security
Collaboration Made Easy
ClickShare gets all meeting participants actively engaged by giving everyone the opportunity to be on screen. This enhances collaboration, and leads to better and faster decision-making. With ClickShare your meetings will never be the same again!