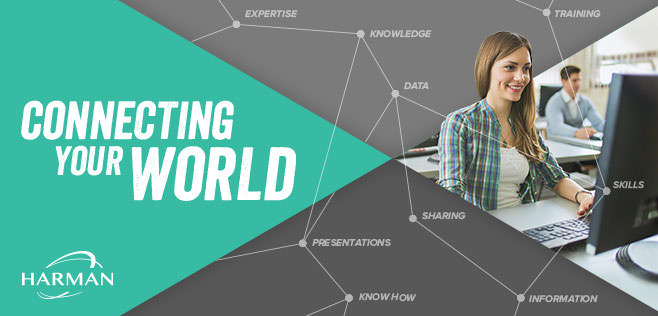 Imagine being able to display any image on any screen across your office, campus or even your global estate without the need for specialist cabling. Sounds good right? With AMX SVSI you can achieve exactly this.
Traditional matrix switching solutions are often promoted with 'anything, anywhere' capabilities. However, there are always caveats. The distance between sources and display technology, specialist cabling requirements and limitations on the number of inputs and outputs available are just some examples which restrict you from realising your objectives.
With SVSI from AMX these restrictions are no longer an issue. The wide range of networked digital media distribution and switching products available allow you to distribute video media across your estate using industry standard protocols. With SVSI the 'anything, anywhere' mantra is easily achieved.
The SVSI family of products includes AV over IP encoders, decoders, audio transceivers, window processors and video management tools which work together to deliver and extremely flexible solution for almost any application. The SVSI networked AV products are easy to install and use and the configuration options are almost limitless.
Whether you have a small or large AV network, require point-to-point or multi-point streaming, or are looking at a distributed matrix switching solution, SVSI is all you need.
The SVSI solution from AMX is changing the way companies distribute their digital media. As companies begin to understand the benefits of video over IP technology against traditional matrix switching systems, they quickly realise that SVSI is the way forward.

4K Video Quality
Image resolutions of up to 4096 x 2160 are possible using a standard gigabit network infrastructure.

Flexible
From point-to-point or point-to-multipoint streaming and distributed matrix switching, all sizes of systems can be catered for.

Cost-effective
Realise your ROI much quicker with SVSI. Utilising your existing network eliminates the need for expensive hardware solutions.

Easy Connect
Connect any type of media from any number of sources to any number of destinations.

Scalable
With a video matrix of unlimited scale and expandability, the only decision you have is how many inputs and outputs are needed.

Control
Get the most out of your networked AV system with control options that make it easy to control any device, anywhere, anytime.

Power over Ethernet
PoE technology enables the units to be powered from the network; eliminating the need for a local power supply and further reducing cable clutter.

Keyboard, Video & Mouse (KVM)
Enjoy a clutter free work environment by controlling multiple PCs from a single keyboard, monitor and mouse.
Click Here
View our AMX Case Study
See how Cinos enhanced the learning experience with AMX SVSI
Click Here
As an HARMAN Platinum Partner, and one of the most accredited AMX companies in Europe, Cinos are perfectly placed to deliver SVSI into your organisation.
We realise the importance of your network and the traffic that traverses it. With our experience and our fully qualified network engineers we will be on hand to advise and assist at every stage of the project; from concept, to network planning to project realisation.
If you would like to learn more about SVSI please visit the product pages detailed below. You can also view our projects and see how we enhanced a public sector client's training facility with the introduction of SVSI.
Alternatively, if you would like to get in touch with our team please call +44 (0) 203 880 2026, email or fill out the form on this page and one of our team will be in touch.
SVSI Processing & Control